Column: Fix the roads
TRL's Caleb Stein shares his frustration on the ongoing construction of Stacy Road
The area of Fairview, Allen, and Lucas has a major problem. It's not about any debates over taxpayer dollars, or district elections, or new houses and neighborhoods being built.
It's the roads and just how terrible of a state they are in.
In particular, Stacy Road is an absolute mess. The construction on this road not only passed the two-year mark as of March, but it has gone past the scheduled time frame as well. The announcement of this expansion project estimated a timeframe of March 2016 through Spring 2018. As of now, it's May, and it still feels like little work has been done on the road, if any at all.
The city promised the transformation of Stacy from a two-lane rural highway into a four-lane urban roadway, and so far only one side of the road has cement laid down. The biggest notable change on the road itself is the abundance of orange cones and the occasional cluster of construction workers who never appear to be doing actual work when I drive by. Cones are everywhere on both sides of Stacy at the Greenville road intersection, which is visually jarring if not almost impossible to navigate for someone who does not have a lot of experience driving on Stacy.
The old lines that showed what used to be the lanes on the road are only half-removed, and the new ones are painted half heartedly at best. The potential of someone misreading the lines and causing an accident are concerning, especially when considering extraneous circumstances such as rainy weather or distracted drivers.
Not only that, but while this project has stalled, other smaller projects have been undertaken and seem to get priority over the Stacy construction. The expansion of roads like Bethany, and the connection of the back road from Panda Express to Cheddar's and Cane's are projects that have both started and already finished, while Stacy's expansion remains unfinished. Even though Stacy is one of the most used roads for Allen, Fairview and Lucas, it looks to be the last priority of anyone actually involved in working on the road.
The project was started in order to make a busy road more navigable. While this was and still is a noble cause, the main concern has shifted. Right now, the road is dangerous, jammed, and a massive risk to drivers of all ages.
So please, prioritize the safety of Allen area drivers and complete construction on Stacy Road.
Leave a Comment
About the Writer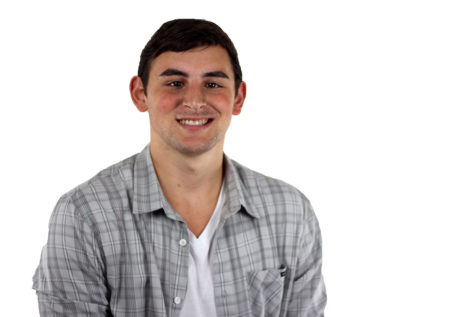 Caleb Stein, TRL Reporter
Caleb Stein, now in his senior year of high school, is excited to be coming back to The Red Ledger staff for his second year. While many things have changed...