Leopard Look: Chase Van Wagoner
'You grow a special bond with everyone on the team and the coaches, and [football is] not like any other sport.'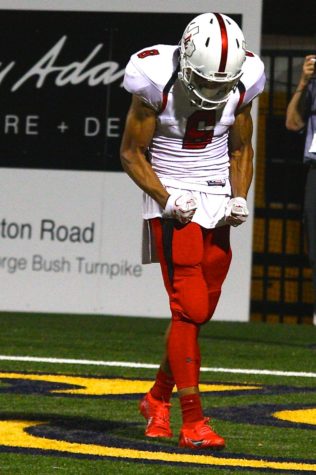 At a Glance
Favorite Disney Movie: The Lion King
Least Favorite College Football Team: Texas A&M Aggies
Team Iron Man or Team Captain America: Team Iron Man
Halloween or Christmas: Christmas
Looking Deeper
The Red Ledger: What sports do you play?
Chase Van Wagoner: I run track and play football. My favorite is definitely football.
TRL: When did you start playing football?
CVW: I started playing football in 2nd Grade, and then I stopped for a while and went to basketball and soccer and then came back in 6th Grade and I've played every year since.
TRL: What is your favorite thing about football?
CVW: The guys I play with. You grow close to them throughout the season. You grow a special bond with everyone on the team and the coaches, and it's not like any other sport.
TRL: How are you doing in track right now?
CVW: Personally, week by week my track statistics are looking better every other week as we go forward, and I'm looking to forward to what we can reach as a team and what goals I can set for myself.
TRL: What's your favorite thing about track?
CVW: I would say the competition. I'm a very competitive person. I grew up that way with three brothers all being athletes in the same household so you're just breeded to be competitive. So that's what I love most about track.
TRL: What was your favorite year of high school?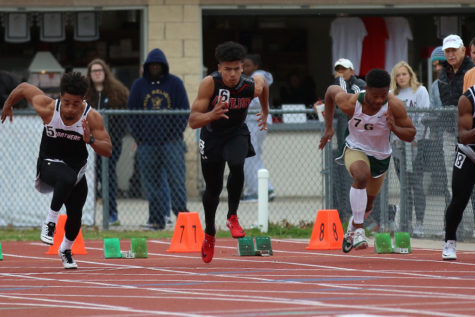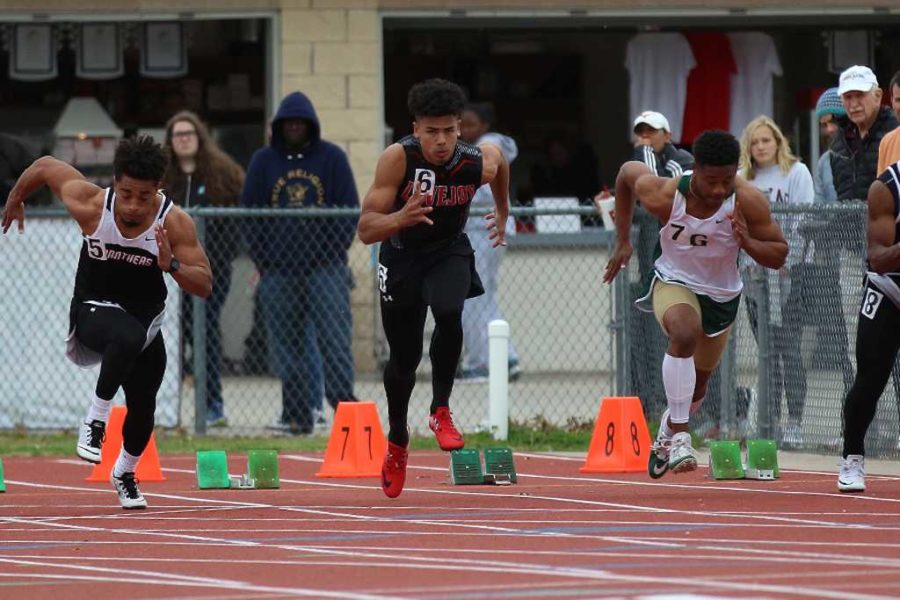 CVW: Definitely this past season was my favorite because I've had the most exposure to the game in my life. There's a lot of guys on the team that I have good relationships with, and even though we didn't have the outcome we wanted, we had a good time, and I enjoyed that a lot.
TRL: When did you start getting college offers?
CVW: I got my first offer from Rice [University] two months ago, and that was pretty awesome. I was super excited about that. You're always excited about the first one you get because after one you're more than likely to get another one after that.
TRL: Who else have you gotten offers from?
CVW: I got Syracuse a couple weeks ago, and immediately after that I got Washington State, Arkansas State, Kansas, Wisconsin, and there's more on the way, but those are the power five schools I have.
TRL: What school are you leaning towards?
CVW: I don't really know. I'd like to go to a Southern school, because I was born and raised in Texas and I like the heat, so Southern schools for sure are catching my eye but it's a blessing to be going to any Division I school, so anywhere really.
TRL: How does it feel to be getting all these offers?
CVW: I just see it as an opportunity placed in front of me to take my talents to the next level and share what I've been through and encourage others and be a positive role model for kids younger than me looking up while coming through Lovejoy or any other school and to set a good example for them, so I'm taking everything step by step and making sure I'm staying focused and not making any mistakes, making sure I'm focused in and out of the classroom and on and off the field regardless of the circumstance.
TRL: What are your plans following college?
CVW: I think that how I do in college and where I go will determine whether I try to make it to the NFL or focus on education and try to get a good job. I don't really know yet.
TRL: Any chance you'll go pro?
CVW: Anything's possible. You never know. The NFL is a powerful thing. They can find you no matter what school you go to, no matter how small or how big. It all falls on how well I perform and so I just need to get to work and grind it out now, take care of my body, take care of my grades, and make the right decisions outside of the classroom and on and off the field. I'll have to see where God takes me on this path, and I'll trust in that.
Leave a Comment
About the Contributors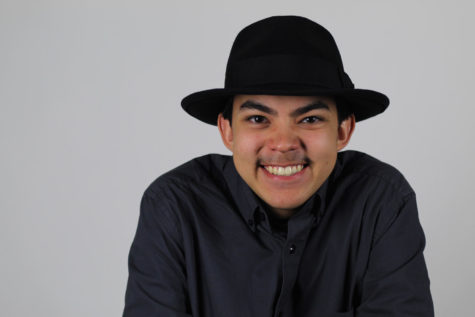 Austin Keefer, Staff Writer
Running on all caffeine and no sleep, Austin Keefer is 17 years young and in his senior year of high school, as well as his third year on The Red Ledger...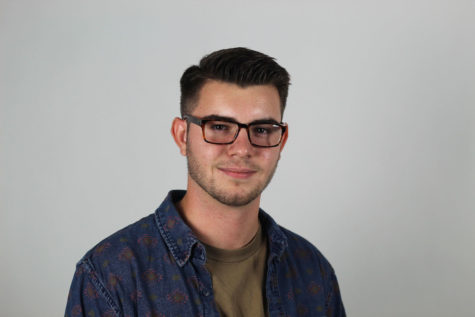 Parker Nolan, Section Editor
Senior Parker Nolan joined The Red Ledger in ninth grade and is now the paper's Multimedia Editor. His hobbies include making music, photography, and...