Leopard Look: Aliyah Book
Aliyah Book is one of three drum majors in marching band. She also participates in dance, clubs and spends her free time at the Allen Public Library. 
At A Glance:
Band experience: Six years
Pre-game meal: Pasta
Favorite instrument: Saxophone
Favorite band: FINNEAS
Looking Deeper:
The Red Ledger: How did you know you wanted to be a drum major? 
Aliyah Book: I actually didn't at first. A lot of people around me encouraged me to try out for it including my friends, band members and my teachers. I wasn't going to do it, but they said "you should just try out for it, you are a great fit". 
TRL: What was the process of getting the position of drum major?
AB: I think it honestly starts from before the band. It's almost more of a leadership position and involves leadership quality and skills. Of course, if you are in a band, you need to be at least a decent musician. Then you have to do the audition process, write essays and get letters of recommendation to show your qualities as a candidate. 
TRL: What is your favorite part of being a drum major?
AB: My favorite part about being drum major, other than of course performing, is just being around my friends every day, seeing us grow as a band and seeing all of the great things we can accomplish. Whenever we start at the beginning of the year, it's never the same band, it's always different. As we progress and evolve in the season, just seeing that level of growth inspires me to do my best. 
TRL: What is the process of getting ready to perform?
AB: It all starts in the summer where we first teach new people how to march. We then get the music and work on adding it to the show. Through football games, we have the opportunity to perform in front of a crowd. 
TRL: Do you have a role model for band? 
AB: Honestly, the people in the band themselves. They really motivate me to keep going. If I did not have the people around me, there would be no reason for me to do it. They are the reasons why I come in early every morning and why I set up things. I get to see them grow and I get to see them happy. That's what makes me feel content. 
TRL: What are your goals for the band? 
AB: Personally, I want to make it all state again. I want to continue on that upward growth. For drum major, I want us to make finals and be content on where it's at. We didn't have a really good show in the area because of a few weird things that happened there, but I want us to have a show and end the season in a way that we know we can. 
TRL: What are your plans for band in college? 
AB: I am probably going to be in a normal sit-down concert band with classical music. Maybe even a jazz band. 
TRL: How do you balance being a drum major with other extracurricular activities?
AB: I am in four other clubs and I do dance, which is typically five to six days out of the week. It's a lot, I'm not going to lie. Once the marching season ends I'm able to start ramping that back up again. It's just something I've had to learn how to balance and I've had to make sacrifices for, but it's been worth it.
Leave a Comment
About the Contributors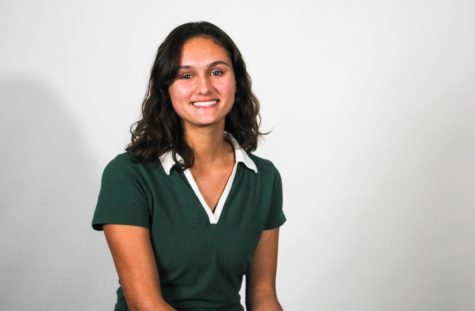 Marisa Green, Staff Writer
Entering her second year on staff, sophomore Marisa Green is excited to get back into writing for TRL. Outside of the newsroom, Green spends her time running...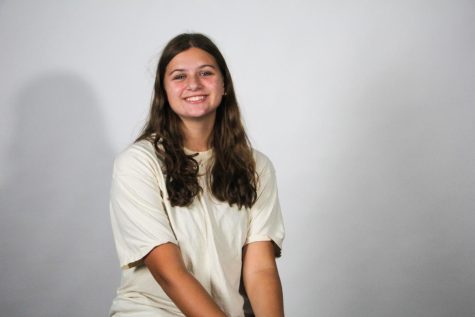 Anna Frost, Photographer
Heading into her second year on staff, sophomore Anna Frost is more excited than ever to have a camera in her hands. When not editing photos in the newsroom,...