The tradition continues
Parents and students are working to preserve what makes Lovejoy unique

An idea formed in 2013 has just recently come together and is in the middle of developing and expanding. The Traditions Council, a new group to the campus, consists of both parents and students working to preserve the district's history.
"We as a parent group recognize how special Lovejoy is and we are so excited about the 100 year anniversary of the school district coming up," parent Mel McCall said. "We wanted to put something together that not only captures the history of Lovejoy, but also preserves that history and then amplifies it going forward with additional spirit and more ways to unite the school district and really celebrate the specialness that is Lovejoy ISD."
The Traditions Council is a group of students and parents that gather together and discuss ideas and ways to make the district more spirited. The Traditions Council consists of students from different clubs, sports and other groups. When gathered, they discuss traditions from the past and future ideas for ways to make the community more united.
"We have representatives from every student group, parent booster and every campus, and that's the really cool thing about it," McCall said. "It's not just about the high school or Willow Springs; it's for every campus to document their traditions."
There are many ideas of how the council is going to combine these traditions.
"We had some real organic ideas with the students," McCall said. "Some said we should put it in a small book that we publish, some said put it on a website, and there were some that said they will volunteer to go and teach it to the elementary schools."
This idea was first created when a group of Pre-School PTA moms gathered together and said they wanted their preschoolers to come into Lovejoy being infused with school spirit,  knowing the different cheers/ the fight song, and the 'Lovejoy Way'.
"My first reaction was that this concept could create a level of school spirit second to none in the state of Texas," superintendent Ted Moore said. "I approved the idea because I think schools with strong traditions build strong ties between the school and its students and will continue that strong tie between the school and our alumni."
One of the main goals that the Traditions Council hopes to accomplish is to create more school spirit. Whether it be at a volleyball game or football game or tennis match, the council wants students to be more involved and into the game they are watching.
"If you're someone in the stands and you're saying gosh I don't want to stand up because the person on my left and right aren't standing up or I don't feel cool standing up, we need to wash all that away," McCall said. "This is about celebrating the talents of our Lovejoy athletes or chess club or debate students. Even if you didn't make the team you could be the rowdiest person in the stands and that's cool."
The Traditions Council is more than just supporting athletics or a certain group. It is rallying and supporting all groups and clubs in the district.
"We're not trying to focus on sameness, were trying to focus on celebrating each of the sports and the band and the chess club, so we want to celebrate all of it," McCall said. "From my standpoint, no matter what your talent is, the Traditions Council is here to cheer you on."
About the Contributors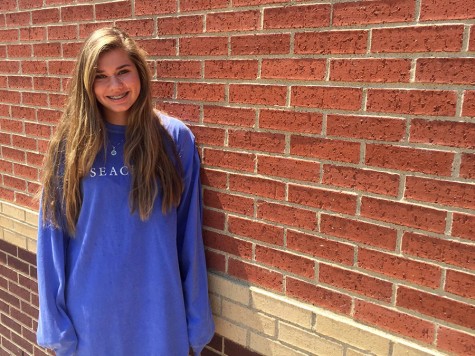 Gracie Sutherland, Staff Reporter
Gracie Sutherland isn't a typical 14-year-old freshman.Yes, she enjoys the basic netflix, sleeping, and her phone, but that isn't it in her hectic...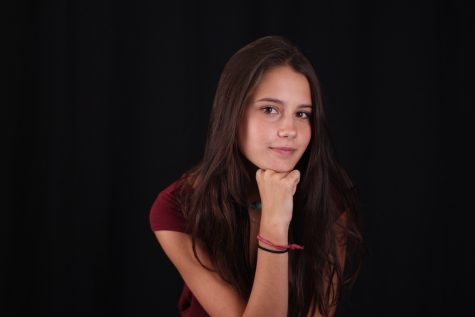 Hallie Fischer, Editor-in-Chief
Hallie (ha-lee) Fischer is a super-excited, kinda-tall, slightly-sarcastic writer who is more than ready to start her fourth and final year on staff as...