Lakes full for the first time in years
For the first time, North Texas may have a summer without drought conditions as Lake Lavon and other local lakes are currently at or near capacity.
"Conservation pool elevation is 492 feet mean sea level (msl)," Lake Lavon manager Michael Kinard said. "Everything above that level means that we are in flood stage.  We reached conservation pool on Saturday, April 25 and began making releases on Monday, April 27.  We opened 3 gates 6 inches, which equates to just under 1200 cubic feet per second (cfs).  If you look at our website, you can see the current elevation, normal elevation, and current releases."
Though some lake water was released, the water level has continued to rise. With the amount of rain recently and a forecast for more rain, the outflow of the release could significantly increase.
"Even with the releases, we continued to rise slightly," Kinard said. "For approximately 36 hours, the elevation remained the same (493.29′ msl), which means that inflows and outflows were the same (approximately 1200 cfs).  Starting Friday evening, we began going down at a rate of about .03 feet every 8 hours.  We will continue releases until we reach conservation pool. All of the operations are in accordance with our Water Control Plan."
The water is being released to Lake Ray Hubbard, which is currently at a lower level than it needs to be.
"Currently, Lake Ray Hubbard (which is immediately south of Lavon) is still about 3 feet below their conservation pool; therefore, all the water that we are releasing is being caught by Lake Ray Hubbard," Kinard said.
It has been three years since water has had to be released, with a severe drought during that period.
"The last time water was released was April 2012," Kinard said. "Since April 2012, the lake has continued to drop in elevation and was down to about 479′ msl at its lowest point."
The recent rains have caused the ecosystem around the lake to flourish.
"For fishing, it is actually beneficial for the lake to drop from time to time because when the lake is low, vegetation grows in the areas normally flooded and creates tremendous fish habitat when the lake rises again," Kinard said. "The rain across the area is beneficial for all wildlife because creeks are full, small ponds and lakes are full, and the ground can support a wide range of vegetation.  Everything is flourishing right now with the rains."
The conservation measures that have been taken in the past to preserve the water during times of drought will still be in place.
"We've learned a lot of lessons," North Texas Municipal Water District Assistant Deputy Director Billy George said to CBS news. "We've learned how delicate our water supply can be if we get into a few years of drought and we just have to keep those good habits that we developed."
Many students are excited with the fact that the lake is now full, because various summer activities are now available.
"I am excited that the lake is full," freshman Izzie Muirhead said. "I can now go on the lake with the boat and it will be very fun."
View Comments (1)
About the Writer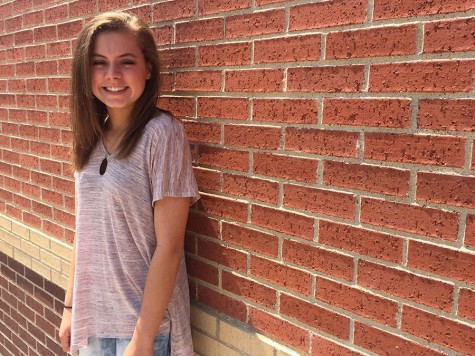 Annabelle Archer, Staff Reporter
As a seventh grader, Annabelle's love for writing and the persuasion of her teachers drew her to sign up for a class she knew nothing about. She walked...