A sibling duo: The Sunni and Buddy Band
Young kids kickstarting their dreams
Most kids' hobbies include riding bikes, watching Spongebob, and playing with Legos. But there are two students that have decided to do more with their time after school. Sunni and Buddy Ruffin are young, but instead of hitting the park, they are hitting the stage. Together, 11-year-old Sunni, (pronounced Sunny,) on vocals and piano with her nine-year-old brother, Buddy on the drums, make up The Sunni and Buddy Band.
"I go to Sloan Creek and not everyone knows that I have a band, like they did at Puster when we would play for talent shows," Sunni said. "But, now that we are on social media, more and more students are recognizing me and can see us play on YouTube or Instagram. They always say nice things and are really complementary."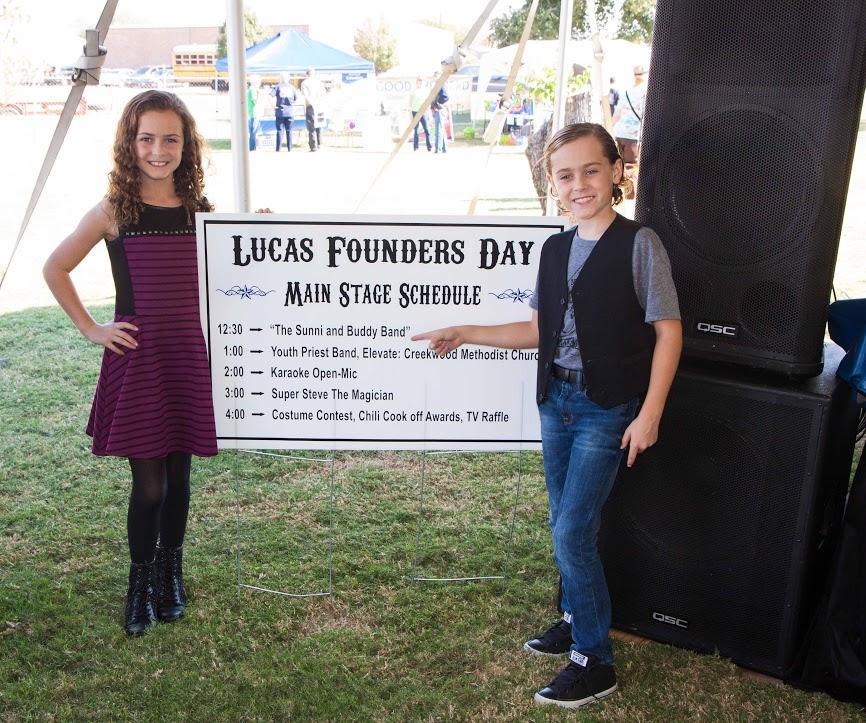 Even though they've performed at venues like The House of Blues, the kids can credit the high school for their very first performance. After they played at the Puster Talent Show, they got the opportunity to perform at Leopard Friday. Later that same year, Sunni was cast as the littlest orphan, Molly, in the Lovejoy High School Musical, "Annie".
"Playing at Lovejoy is the best," Sunni said. "Our very first performance was Leopard Friday and it was a huge inspiration for us to perform for the students, teachers and our friends. Lovejoy has supported us every step of the way and if it wasn't for them, I don't know that we would have the courage to perform anywhere else. Lovejoy will always be the place where it all started and the place where we love to play the most."
Sunni and Buddy come from a long line of musicians that have received musical recognition from shows like the Ed Sullivan Show, The Tonight Show with Johnny Carson, and the Oprah Winfrey show. Sunni and Buddy appreciate the support and feedback from their musical ancestors.
"Since our family members are all pretty much musicians or artists, they can tell when we make mistakes, so we never get away with just doing something mediocre," Sunni and Buddy said. "They hear us with a professional's ear rather than just an average listener so they can tell when our tempo is off, or when we hit wrong notes, or critiquing our stage presence. It's good because they really help us get better and their advice means a lot."
Being parents is a challenge enough, but having a performing band of kids poses new challenges.
"This is, by far, the most difficult thing to do when it comes to our kids in music," Sunni and Buddy's mom, Angie Ruffin said. "On one hand, we want them to "just be kids," to play, have fun, and enjoy their young lives. On the other hand, we know they are gifted in music and we feel it is our responsibility to encourage them to reach their full potential."
Even though the band has performed at multiple venues, they are still working to kickstart their career. In order for Sunni to buy a new, professional piano to enhance the band's performing abilities, Sunni and Buddy are using the website Kickstarter. They encourage listeners to donate to their Kickstarter and like them on Facebook to support their future careers.
"We love to entertain people," Sunni said. "When we are performing and see the audience having fun, singing along or even dancing, it really gives us energy. We have fun right along with them! It's also neat when people come up to us afterwards and ask us about our music.  We've met a lot of great people that way.  Some have even asked for our autograph and it just make us feel good that they appreciate what we are doing."
Their upcoming performances are:

June 6, at Watters Creek in Allen
June 20, at Frisco Square
Leave a Comment
About the Contributors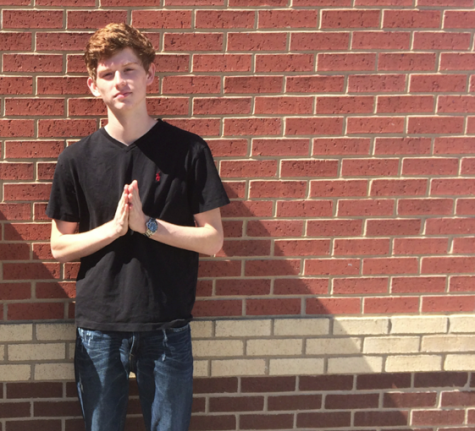 Garron Weeks, Videographer
Garron is an aspiring video producer reining from the mediocre city of Plano, TX. Garron started video editing when he was at the age of 14. He began editing...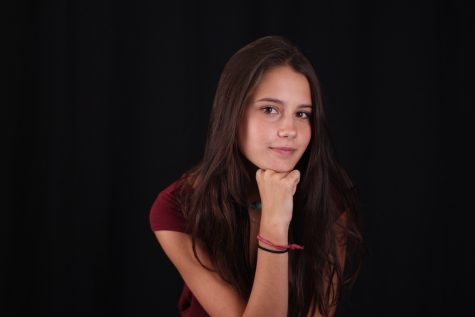 Hallie Fischer, Editor-in-Chief
Hallie (ha-lee) Fischer is a super-excited, kinda-tall, slightly-sarcastic writer who is more than ready to start her fourth and final year on staff as...