Going home: part two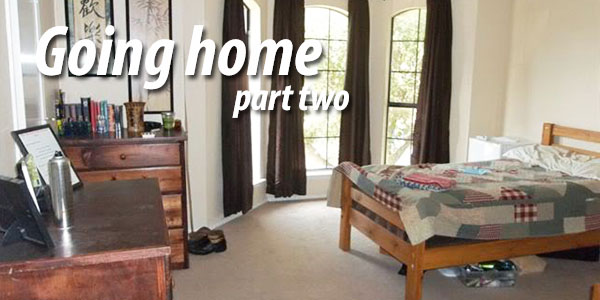 Each year, the United States has more than 2,000,000 youth experiencing homelessness, with more than 110,000 living day-to-day on the streets. Half of the 110,000 youth are minors, 17 years or younger, and half are 18 to 24 years old.

Because Child Protective Services and foster care ends when a child turns 18 years old, programs called Transitional Living Programs have been implemented across the country to provide help to youth aged 16-21. These programs serve youth who are homeless, living in unsafe situations, exiting an institution or have been in the state foster care system, and either give help residentially or non residentially.

[sidebar title="Roles of the RHY/TLP Program" align="left"]
Residential Care (up to 18 months)
Case Management
Tutoring
School Enrollment
Guidance for Educational Goals and GED Preparation
College Application Assistance
College Scholarship Aid
Networking Opportunities
Resume Development
Interview Skills and Role Play
Enrichment Workshops
Individual Life Coaching
Referrals
[/sidebar]
City House, the Collin Intervention To Youth program, a non profit organization, offers a service called the Runaway Homeless Youth and Transitional Living Program, or RHY/TLP, through it's many programs and events in the community.
"It was founded in 2000," RHY/TLP Program Director Linda Goodman said. "It was founded because we saw the need. We only had a shelter for newborn to 17 year olds, [My Friend's House], and the children who were 17 were aging out of Child Protection custody had no where to go, and that's where the need was seen."
RHY/TLP offers services to youth aged anywhere from teens who are 16 all the way up to young adults aged 21, but most are 18-20 year olds. Depending on the youth's age and need, those in the program receive different services.
"We provide residential and nonresidential services," Goodman said. "Non residentially, the program covers as young as 16, and residentially it doesn't start until age 18, and we go through age 21. We have some houses, the Goodman House for the young women and the Boyd house for the young men. They are typical, single family homes in regular neighborhoods around here."
In the houses, the roles of residents are similar to that of roommates.
"The guys house can hold anywhere from 8 to ten residents, and the girls the same number," City House Administrative assistant Cal Cartini said. "They look just like normal houses. The residents just make do with what they have and who they have. [For example], no one has to cook, but they all take turns on who does. It's just like roommates. We want them to learn that wherever they go, whether they live with someone again or not, that they are going to have to do their own laundry and clean up after themselves for sure."
Residents must double up on rooms in the houses, with 2 beds in each room.
"It looks like a typical house," 21-year-old Goodman House resident Shay said. "Everybody shares a room with one other person. Right now [in the Goodman House], there are six people staying and one baby. I've been here since August of last year, but I got into the program [last] April."
Although services are similar, staying in a transitional living program is different from a shelter.
"
The people there are just like you and just need help getting on their feet and getting help in certain areas."
— Shay
"This is my first time being in a TLP, but I've been in shelters a couple times before," Shay said. "Being in a shelter is crazy because you're living with people you don't know. The people you stay with aren't in the best shape or have good kind of training or self respect and things like that, but you're learning those things along with them. The people there are just like you and just need help getting on their feet and getting help in certain areas."
The program is designed to help young adults who have conflicts at home, for any reason, who are at risk to run away or become homeless, or are currently homeless.
"Usually, either something has gone wrong with the relationship where they are living, either with their parents, a boyfriend or girlfriend, or something of that sort," Goodman said. "Or, they have just been living in motels and they realize all they've been doing is working to pay off those motel bills and are hardly able to eat and things like that. Some of them actually have been living in their cars when they come to us."
In many cases, the family or relationship crisis has nothing to do with the teen themselves; the parents or loved ones can also be in need of extensive support and help, for things such as addiction, homelessness, substance abuse, and marital or family breakdown.
"I'm staying here mostly for just family problems," Shay said. "I don't get along with my family too much, and here I can get away from all that."
Whatever the cause or reason the youth may have to need such a program, its one goal is simple: help the young adults move towards independent living.
"Our main goal is to help the young people become self-sufficient," Goodman said.
To accomplish that goal, the programs offers many classes and opportunities to gain the skills needed to begin to live on their own.
"
Our main goal is to help the young people become self-sufficient."
— Linda Goodman
"[RHY/TLP] helps them to improve on skills and to give them new skills that they didn't have before, like budgeting and improving their skills to get a job," Goodman said. "If they do have a job, maybe to help them get a better paying job, so that they can afford insurance or gain insurance where they work. [We also help] to get them into college and so down the road they can get better employment."
Before the client receives the benefits, they must go through a long application process that may take weeks before they are invited to join the program.
"The first step is either a phone call or coming to fill out an application, either way an application needs to be filled out," Goodman said. "That can be done online or in person. Then, we look at [the application] to see if they meet the criteria. If it looks like they are a good match, then the case manager sees them and talks with them and will interview them, along with the residential staff."
One of the staff's main jobs is to be on top of how and if the program is truly benefiting those in it and how they are adjusting to the life style.
"Sometimes you may have residents who never had guidance in their life, never had a role model in their life, and so they automatically look to you for their comfort," Goodman said. "So that's a big part of what I do as well, making sure that each resident is comfortable and is actually benefiting from the program."
Once the resident's stay is over, care and support are not immediately cut off.
"Residents also get a year of aftercare," Goodman said. "Once they leave, for whatever reason, whether they've graduated or they get dismissed from the program because they're no longer doing what they need to do, they always get one year of aftercare services, so they still can talk with case management, life skills, all of those things."
Once the residents leave, it is set up so that they will know how to be on their own and how to make smart decisions about money and other things.
"
When I get my own place I'm gonna know how to use my money wisely and how to balance my needs and my wants and stuff like that."
— Shay
"When I get my own place I'm gonna know how to use my money wisely and how to balance my needs and my wants and stuff like that," Shay said.
City House is unique in that it is the only shelter in Collin County that provides these services as well as others in this format.
"I think City house is important because we're the only place in Collin County who does what we do as a whole, beyond the Transitional Living Program," Goodman said. "Last year we probably saw about 25 clients. That doesn't sound like a whole lot, but they stay for 18 months (residentially), and our non residential numbers are about the same, so there were about 50 youth in need of service and guidance that we helped last year."
With the amount of youth helped into independent living, residents and staff of City House believe that the RHY/TLP is something important to the community.
"City House is just a good program," Shay said. "A shelter like this is important because they basically just help out young folks who are making an effort to try and further themselves."
Click here to read Going Home: part one.
Leave a Comment
About the Contributor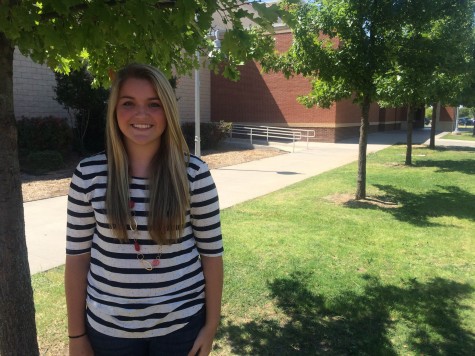 Lauren Payne, Student Life Editor
Lauren is a sophomore in her fourth year of newspaper, eager to finally to get to sit at the editors table and be a part of the cool people. In her free...