Netflix's 'The Watcher' earns must-watch status
An eerie score and consistent uneasiness come together to make Netflix's "The Watcher" a must-watch for all true crime lovers. "The Watcher" is a seven-episode limited series that was released on October 13. 
"The Watcher" follows the true story of a family in New Jersey who purchased a new home only to be sent anonymous letters threatening the family. The letters were all signed by someone who calls themself "The Watcher." The case has remained unsolved since the last letter was delivered in 2014. The true story was written about extensively in an article by The Cut and while the series gets a lot of things right, it also fictionalized parts of the story for extra drama. 
The series started off fast with a lot happening in the very first episode, something I did not quite expect. Because of my limited knowledge of the actual story behind the show, I was worried that seven episodes would feel like too much of a stretch. This was not true, as the show wraps up well in the last episode though there were a couple of minutes that could have been cut. 
The series does a great job of keeping the audience engaged, and you feel like there could be a new prime suspect every few minutes. Even as the family thinks they begin to figure it out, the audience sees something entirely different. It is such an interesting watch and unlike most other true crime shows it is changed enough from the real story to make it feel more like a psychological thriller. 
The actors in it were all great and the many neighbors in particular all filled their odd roles well. Jennifer Coolidge plays a real estate agent who the audience gets to know more and more throughout the show, and she pulls off the role perfectly. She is able to lean into the sneaky and dramatic side of the character even though she is more often seen in more comedic roles. 
The ending slide of the series states that "The Watcher" has never been found, but I wish they would have gone into more depth over what the community is like now. The show seemingly tears apart this close-knit community and not knowing how the greater community was affected afterward feels like they missed a crucial plot point. 
Overall, the show exceeded my expectations. It combines a complex plot with a clue-like mystery that the viewer gets to try to solve. 
Rating: A
Leave a Comment
About the Contributors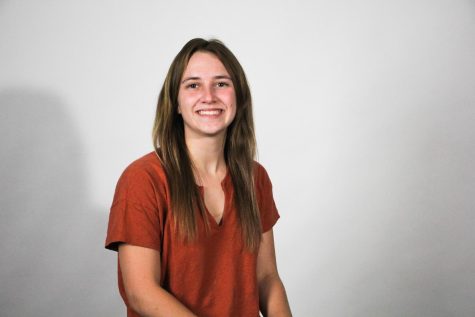 Audrey McCaffity, Section Editor
Beginning her fourth and final year on staff, Audrey McCaffity is more than excited to take on the role of Community Editor. The past four years have been...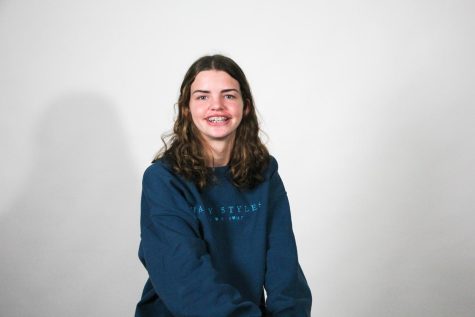 Eloise Friloux, Graphic Designer
Eloise Friloux is a freshman at the high school, and it is her first year on staff. Friloux is involved in the basketball program and enjoys spending time...