Passion through publication
Sophomore featured on equestrian magazine
Graceful movements flow from one form to another. Human and animal move in unison, in a complicated, dance-like fashion. Hooves patter against the ground, harsh breaths fill the air around them. The horse is an extension of the rider as they race and jump and display their regal beauty to the judges. Together, they do not compete for the prize, but rather for the thrill and delight of the sport.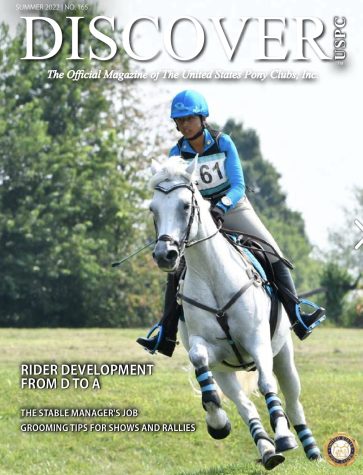 Sophomore Hannah Fatehdin was on the cover of the Official Magazine of The United States Pony Clubs in late August this year. She and her horse, Bobbie, were featured for competitive horseback riding. Fatehdin has been riding since she was 4 years old and competes regularly.
"In our area, there are two main competition seasons," Fatehdin said. "One in the fall, and one in the spring. I go to about three to four competitions per season." 
Fatehdin competes in the equestrian sport of eventing, where the horse and rider compete against other riders across three disciplines. The first discipline, dressage, is an event where the horse and rider work in unison to perform seemingly effortless movements. In the second discipline, cross country, the rider and horse run a long course riddled with jumps and obstacles; this is a test of speed and agility. The third discipline is show jumping, where the pair must jump a series of hurdles and obstacles, usually within a time limit. 
"This event has its roots in a comprehensive cavalry test that required mastery of several types of riding," Fatehdin said.
Sophomore Angelina Mason, a friend of Fatehdin's, says if she could describe Fatehdin with horses in one word, it would be "passionate." 
"She tries to [be around horses] as much as she can, probably like every other day," Mason said. "When she sees the horses in the pastures, she always gets so excited."
Fatehdin's riding coach, Anna Pierce, says Fatehdin is one of the easiest students to coach because she wants to improve each day and takes what she says and implements it.
"She has the drive and determination to make it to the top level if she wishes," Pierce said. "I am extremely proud of all the hard work she has put in. Ribbons and results from shows are always nice, but the quality of riding Hannah has achieved and the horsemanship she possesses behind the scenes that no one sees is the part that makes me most proud." 
Fatehdin aspires to pursue a career in equine veterinary medicine, so she can carry her passion for horses into her professional life. Before that, though, she wants to compete at the United States American Eventing Championships and become a professional rider. 
"My riding is everything to me," Fatehdin said. "It has been my dream since I was little."
Leave a Comment
About the Contributor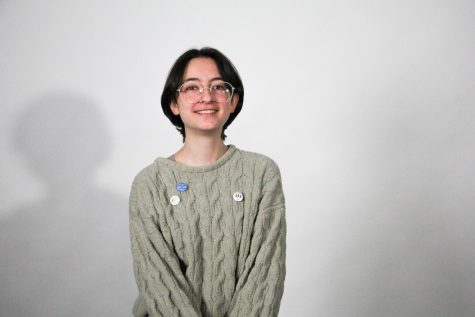 Cora Blasko, Staff Writer
Cora Blasko is in her sophomore year of high school. She loves to dance, draw, read and write. Her top three favorite books are "Percy Jackson," "Felix...