Leopard Look: Samatha Belatur
Samatha Belatur is a junior who maintains a schedule balancing five AP classes and several extracurricular activities like Key Club, HOSA and Soccer. 
At a glance: 
Favorite restaurant: Olive Garden
Favorite song: "Wonderland" by Taylor Swift
Favorite movie: "How to Lose a Guy in 10 days"
Favorite hobby: Soccer
Looking Deeper:
The Red Ledger: What is Key Club?
Samatha Belatur: Key club is an organization created to allow students to get the opportunity to volunteer and help the community or the underserved. We put out various volunteer opportunities and members can choose to participate in the ones that interest them. Our end goal is to make a positive impact on the community.
TRL: Why did you seek out these leadership positions?
SB: I've always been interested in volunteering, and Key Club was perfect for that. I also want to pursue a career in the medical field, so again, HOSA was a great opportunity. I love playing soccer and being captain is just exciting. 
TRL: What would you say you have learned most from being in these roles?
SB: I learned how to handle leadership positions and communication. I've learned what it takes to be a leader and improved my leadership skills. These specific roles have helped me take one step farther into things that I am passionate about. 
TRL: What are your goals for the future?
SB: I would like to pursue a career in the medical field. Hopefully, I will go to medical school. Right now, I am looking at going into pediatrics, but that could possibly change. 
TRL: What advice would you give to somebody starting their freshman year?
SB: Honestly, just pick things you are passionate about and there has to be a club for it because there are so many clubs. If you can start freshman year, it will be an easy way for you to build, and then you could eventually become an officer. 
TRL: What is the most impactful service or volunteering experience you have had?
SB: I was able to conduct science workshops at an underprivileged school in India for two summers. I taught the students how to build various experiments from rubber band powered cars to a salt water battery. And then I explained the scientific principles behind these experiments. This service opportunity was extremely meaningful to me because I was able to see how fortunate I am, and I was given an opportunity to make a positive difference in the lives of underprivileged students.
TRL: How do you balance your time?
SB: I feel the best way to balance my time is not procrastinate, that way I am able to get everything done without having to do last minute projects or studying. Soccer is also my time to relax and not think about school so that way when I go back to studying I am reenergized and fresh. 
TRL: Who is your role model and why?
SB: My role model would be my sister. I am so impressed with the person she has become and her ability to accomplish whatever goal she sets her mind to inspires me everyday. She is always there for me, and she is a person I can go to whenever I need help no matter what. 
Leave a Comment
About the Contributors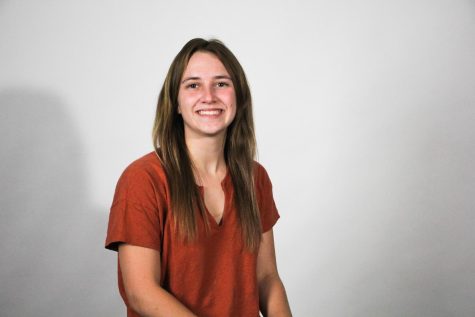 Audrey McCaffity, Section Editor
Beginning her fourth and final year on staff, Audrey McCaffity is more than excited to take on the role of Community Editor. The past four years have been...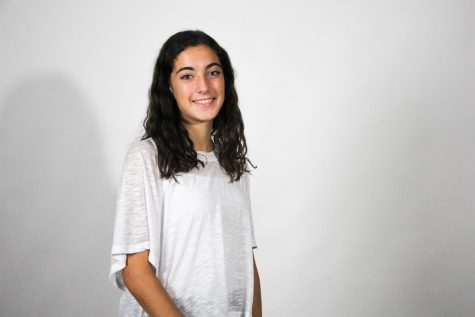 Caroline Dolberry, Photo Editor
Junior Caroline Dolberry is excited for her second year on TRL and first year as Photo Editor. Dolberry enjoys running on the cross country team and high...