Speedy Support
Sisters compete in varsity cross country
Junior Amy Morefield and sophomore Sara Morefield are varsity runners in the cross country program. The sisters train together and hold positions in the top three for cross country. 
While the sisters run in the same race, they support each other. 
"We get nervous for each other wanting each other to run well," Sara said. 
The sisters come from an athletic family with both of their parents playing sports through high school and college. Their mother is the girls' inspiration, competing in Ironman triathlon competitions which include 2.4 miles of swimming, 112 miles biking and a marathon.
 "My inspiration is my mom because she kind of got us into running" Amy said. "We do sprint triathlons with our mom which is like a shorter version of an Ironman."
Amy, being the older of the two, began cross country before Sara.
 "The main reason I joined was because I thought I was going to be a sprinter in track, but it turned out I was going to do cross country," Amy said. "Coach Littlefield helped me realize I was good at long distance running." 
When Sara was approaching seventh grade, she made the decision to join cross country. 
"I also joined because of Coach Littlefield, but mostly because of Amy and my mom," Sara said. 
The girls had an interest in running before they joined the team. 
"We both ran a little bit in the summer before seventh, just about a mile every day for fun." Amy said. 
Both girls believed they would be track runners, having previous experience in sports and sprint triathlons. With the guidance of their coach, they found their talent for long distance running. 
"Basically I've done every single sport, but Sara actually is really into soccer," Amy said.
Sara added, 
"I play soccer, but not during cross country season. After cross country, I will start playing again." 
Sara began soccer when she was four years old. 
"Now I just play a little during the spring season because cross country is my main sport," Sara said. 
Their close teammate, Kailey Littlefield has trained with them since middle school. 
"I have known Amy and Sara since 6th grade, and we became best friends instantly," Kailey said. "We have a very good relationship, and we always have so much fun together." 
When asked what running on a team with sisters is like, she responded, 
"Competing on a team with sisters is super fun because they both have different personalities that make them so much fun to be around," Kailey said. "I have run with them everyday since 7th grade, and it is so fun to watch them get better each year and be able to compete side by side with them in races and practice."
The sisters do not consider themselves to be rivals, but they occasionally get competitive with each other. 
"There's times we get really competitive with each other," Amy said. "In seventh grade, we used to go on our long runs and race each other." 
The girls talked about their goals for their future in cross country. 
"My short term goal is to PR [personal record] at my next race, McNeal," Amy said. "In the long term, I want our team to win at state, and I want to get first or second place individually. Both of us plan on running through college." 
"My short term goal would be to rank 18 in this meet or the next meet," Sara said. "Long term would also be to win state as a team." 
The girls work every day at practice to get closer to their goals. Amy and Sara stay close through the competitiveness of varsity running. 
"The better she does the more happy I am," Amy said. "We don't really have that much of a rivalry, and we're really happy for each other when we do well." 
Leave a Comment
About the Contributors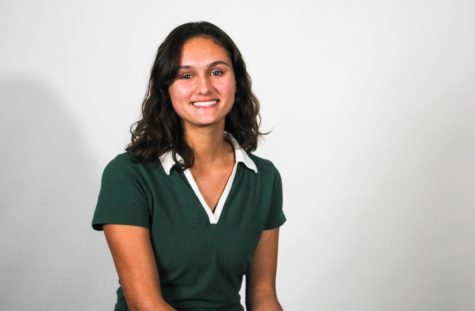 Marisa Green, Staff Writer
Entering her second year on staff, sophomore Marisa Green is excited to get back into writing for TRL. Outside of the newsroom, Green spends her time running...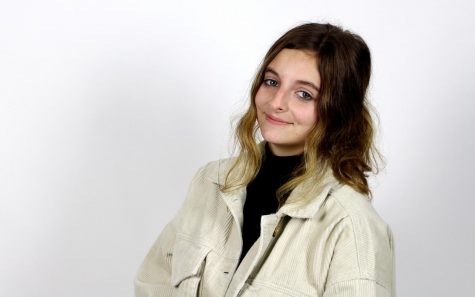 Sydney Stout, Photographer
Senior Sydney Stout is excited to return to The Red Ledger this year as a photographer. She worked for four years as a photographer. You can often find...