Leopard Look: Maggie Manders
Junior Maggie Manders is on the varsity soccer team and is an athletic trainer. 
At a Glance: 
Favorite soccer player: Crystal Dunn
Must have pre-game snack: Granola bar and Gatorade
Go-to pump up song: "Cover Me Up" by Morgan Wallen
Favorite activity to do in your freetime: Calligraphy and making cards
Looking Deeper:
The Red Ledger: How long have you been playing soccer?
Maggie Manders: I have been playing soccer since I was four years old. I started club soccer for Sting Soccer Club when I was six years old.
TRL: Why did you start playing soccer?
MM: I started playing soccer because some of my school friends began playing. My mom signed me up, and I was on a team called Girl Power.
TRL: What went into the training process for you to make varsity?
MM: It took a lot of hard work and determination. My tryout process was different from other players because I was in swim for the majority of the first semester. Coach Keeble only had a week and a half to evaluate my playing abilities.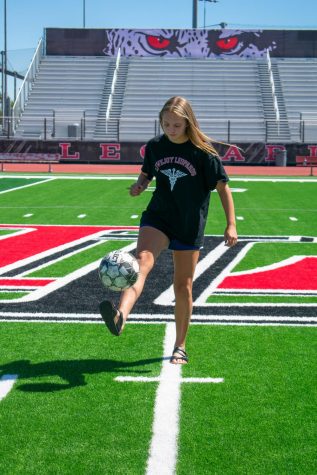 TRL: Why did you become an athletic trainer?
MM: Last year, when I was a sophomore, I took sports medicine, and I really enjoyed the class. Near the end of the year, spring football began and required more assistance because senior trainers were working with other sports. I went to help out with one of the practices, and I really enjoyed it.
TRL: What is it like being both a player and trainer?
MM: Since I am both a soccer player and trainer, I have a super busy schedule. I wake up early to set up football practice and stay late if there is a game. I have soccer practice from 6:30-8:00 after school. I've had to learn how to manage my time efficiently.
TRL: How do you balance the workload?
MM: In order for me to find the best balance, I set aside time to complete homework and try to plan out all assignments so that everything gets finished. Using a planner is extremely helpful because I write down things that need to be accomplished as well as my schedule for the day.
TRL: How has being a trainer changed the way you train for soccer?
MM: I am more aware of the risks in playing soccer. I pay more attention to my body and make sure I don't overwork or injure myself. It has allowed me to help others whether that is taping ankles, stretching or icing.
TRL: Are you hoping to continue either activity into your future?
MM: I plan on using my knowledge from athletic training to assist me in a degree in Kinesiology and a job in a sports medicine related career.
Leave a Comment
About the Contributors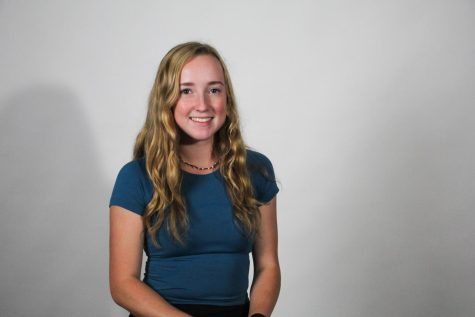 Campbell Lester, Section Editor
Campbell Lester is back and ready for her second year on staff, especially now as News Editor. After making it successfully through her first year in high...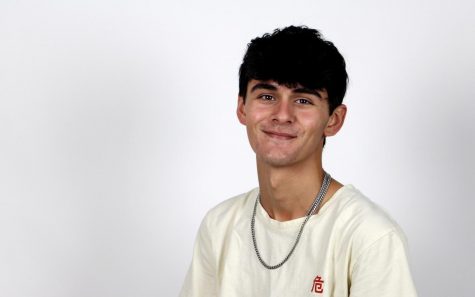 Andrew Hager, Photographer
Junior Andrew Hager enters his second year on The Red Ledger as a photographer. Hager enjoys spending time with his friends, photography and traveling....