Baking for a cause
Freshman bakes, sells cakes
At the age of three, instead of memorizing animals and shapes, freshman Emily Dillon was in the kitchen discovering her love for baking. She began her journey decorating cookies with her grandmother. They would devote weekends simply to baking. As she got older, she started creating her own recipes, leading her to try out for the Kids Baking Championship.
"Once I was old enough to search recipes online, I got on Pinterest and started looking for recipes that sounded good," Dillon said. "I would change them a little to make them my own and eventually I created my first recipe, 'PB&J cupcakes.'"
Emily creates original and creative baked goods while in the kitchen. 
"I love that Emily spends so much time in the kitchen," Emily's mom, Patty Dillon said. "She enjoys trying new ideas and flavor combinations that you'd never expect would pair well with each other. Our favorite were her Harry Potter butterbeer cupcakes. When we bit into one, the colored pudding would tell us which 'House' we were in."
In 2017, Emily took her baking to the next level. She tried out for the Kids Baking Championship on the Food Network and had to undergo a series of applications and interviews. Emily tried out a total of three times, and she made it to the final stages twice.
"I have been a huge fan of the show since it's first season, and I knew I had the skills to make it on the show and compete," Emily said. "I was in the final round of casting when I got cut a week before filming. The whole process was very exciting. It was a very long application, and I had to make videos for the producers filming myself in the kitchen baking various items. I also had to interview with the casting company and then the producers of the show."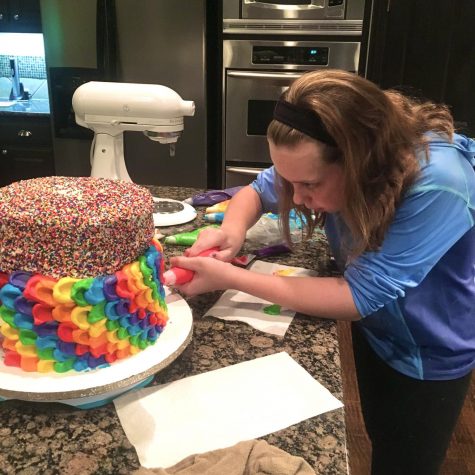 After being let down three times, Emily learned the road to success comes from enduring the hardships.
"The tryout process taught me to not give up on my dreams," Emily said. "Not making the show was disappointing, but I kept telling myself not to give up. I never gave up on baking and because of that, I was able to raise a lot of money for great causes."
Emily continues to use her profit as a way to give back to those in need.
"My first fundraiser was a bake sale to help those who were victims of a flood in Baton Rouge," Emily said. "Since then, I've baked enough to raise over $5,000 for various charities, including the JJ Watt Foundation and the No Kid Hungry Foundation."
Emily is involved in many extracurriculars and finds a balance with baking. 
"Whenever I have an order, I'll spend some time on the weekends preparing a few batches," Emily said. "When it's not club volleyball season, I'll usually bake 2-3 times a month. It's hard right now with school, volleyball and band. During the holidays is when I get really creative and spend lots of time in the kitchen."
Emily sells her baked goods through referrals from friends and family. 
"I used to sell special order decorated cakes and cupcakes, but unfortunately, I don't have much time for that right now," Emily said. "If I'm selling a cake, I want it to be exactly what the customer wants, regardless of whether their design is something I like or not. I do, however, sell my giant chocolate chunk, peanut butter and oatmeal cookies (regular and gluten free). They're always a hit for parties or gift giving and especially fundraising to help those in need."
Audrey Bolen, customer and friend of Emily, believes Emily's baked items are some of the "best she's ever tasted."
"Emily's baked goods are absolutely amazing," Bolen said. "Her creations are beautiful and tasty. My favorite are her brookies which are a combination of brownies and chocolate chip cookies."
Emily's baking skills have been crafted through the years with her hard work and dedication.
"Baking is like a science," Emily said. "If you put too much or too little of an ingredient, the flavor or texture could be completely wrong. With baking, you almost have to be a perfectionist."
Leave a Comment
About the Contributor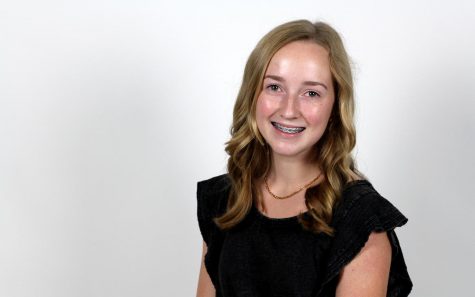 Campbell Lester, Staff Writer
After taking journalism in seventh grade, freshman Campbell Lester returns to writing for her first year on The Red Ledger. Outside of writing, Lester...