Courtyard Conversations: Assistant Principal Bruce Coachman
Editor's note: Courtyard Conversations is a monthly series, which features the school's staff members, and a topic that is relevant to their lives or work at the school. TRL staff members speak with each month's subject in the courtyard. For the first edition, TRL editors Lindsey Hughes and Parker Post kicked off the series interviewing principal Chris Mayfield.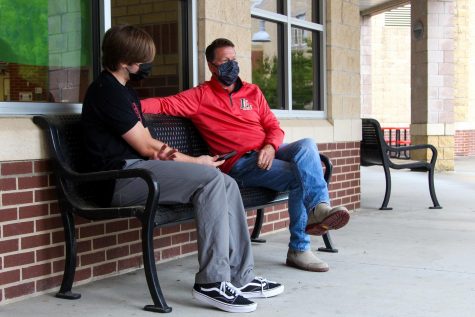 Assistant principal Bruce Coachman is moving on from education after 12 years in the district and 40 years in coaching and administration.
"I'm fortunate enough to have three wonderful grandkids, and we've already started helping their parents with the day-to-day things, so I'll probably be around my grandkids a lot," Coachman said.
Coachman attended college at Texas A&M and started his career in education in 1981. He coached a variety of sports with an emphasis on football. In 2009, Coachman worked as an executive director in former superintendent Ted Moore's central planning office. 
"I spent two years there, and we had some budget issues," Coachman said. "So we redirected some folks, and they asked me to come back to the building. I was glad to do it. I've been here on campus for the past 10 years as an administrator."
Throughout his career, Coachman worked at four different school districts.
"Lovejoy is really really unique, and I don't say that just because I'm here now," Coachman said. "It's the most different school district that I've ever been in and here's why: our parents and our students," Coachman pauses. "They're unbelievably motivated, they work really hard and they're well behaved."
"
"Lovejoy is really really unique, and I don't say that just because I'm here now,""
— Bruce Coachman
Throughout his time at the high school, Coachman saw the different systems the district puts in place to help students.
"I think I've heard our students joke sometimes 'well they won't let me fail.' Well, that's true. We're not going to [let them fail.] Mr. Roberts and Mrs. Cabrera, and all of our administrators are unbelievably diligent about finding students that have fallen behind for whatever reason. Maybe they're not doing well, maybe they don't feel well [or] maybe they've got issues at home. The interventions that we provide for our students here are far and away above any place I've ever been."
The students are what make the district different to Coachman.
"My entire career, when I can come to school, and I might not be in a good mood, as soon as I see a student, and I say hello, they almost always say 'Good morning, How are you?'," Coachman said. "It's not just, 'Hey'. These students give me energy, and I remember why I'm here. It's my job. I want to help them. I want their day to be a good day, and I want them to have all the advantages that they can."
While Coachman is moving on from public education, he is considering moving into another field. In the meantime, Coachman plans to spend time with his family.
"I probably will continue to substitute teach because it's a wonderful way to stay involved with people, and you can say no if you don't want to do it," Coachman looks out into the courtyard. "I'm going to do some traveling with my wife, and my family, but this will be my last year here at the high school, and there'll be somebody wonderful to take my place."
Leave a Comment
About the Contributors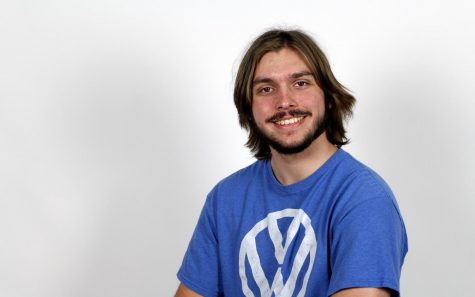 Mathias Alling, LJP Staff
Junior Mathias Alling is entering his third year on The Red Ledger as a section editor. He can often be found riding his bike at six in the morning, at...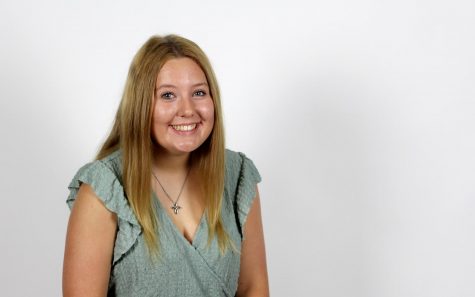 Olivia Lauter, Section Editor
Heading into her fourth and final year in TRL, senior Olivia Lauter could not be more thrilled to soak up every last minute of shooting sports, events...