Embracing virtual racing
Freshman lands sponsorship with PlanBSales
Unlike most freshmen, Hunter Hayward does not spend his time on a basketball court or football field, but rather spends most of his time in front of a computer screen. After involving himself in Nascar Diecasts, Hayward landed a sponsorship with its largest distributor, PlanBSales. 
"Ever since I was a kid, maybe kindergarten, I have always been into racing, specifically racing," Hunter said. "My grandad raced when he was younger, and I have been hooked ever since I was a kid."  
Hayward landed the sponsorship with PlanBSales through social media outreach. He also gained attention through his racing. He appeared on TV and recently won a championship. With this, PlanBSales reached out to Hayward through an email. 
"When I first got the email, I thought it was fake," Hunter said. "Even now, I can not believe that I have a company by my name." 
Although Hayward has a company sponsoring him and his driving, Hayward has to shout out the company and follow certain rules.
"You are living with someone looking over you," Hunter said. "They are watching everything you say, and you can not promote other companies. You have to watch every word." 
Although many of Hayward's friends are interested in virtual racing, his grandad and family support him.
"My family watches my race every week they can and are supportive every way they can," Hunter said.
Hayward races against 30 and 40 year olds. Hayward has experience with racing, but this sponsorship encouraged him to to learn new skill sets. 
"[It is about] the recognition of the community and his new responsibilities to not only present himself professionally in all of the race interviews, but to also represent his sponsor," Hunter's father, Jeff Hayward said. 
This hobby gives Hunter a place in this pandemic; he encourages others that a sponsorship is possible with hard work. 
"I think anyone can have a sponsorship that knows they can get their name out there," Hunter said. "[Yet] it is really tough. You have to go through a lot of hard work to land one." 
Hunter shouts out his sponsor at the end of his virtual races. He also has a coupon code that he gives to his friends and family. 
Hayward plans to gain additional experience and receive more sponsorships in the future. 
"This year has been tough for everyone and I am glad that Hunter was able to find something competitive that he could still enjoy during the pandemic," Kelly said.
About the Contributors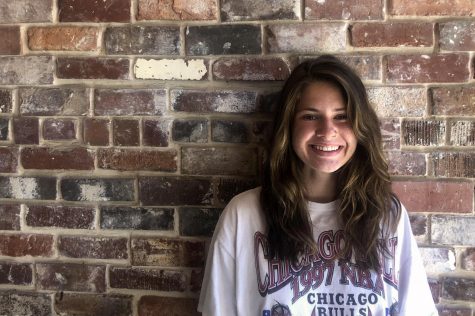 Lily Bouldin, Staff Writer
Entering her first year on staff, Lily Bouldin is excited about her not-so-normal senior year. After six months of staying at home, she is restless and...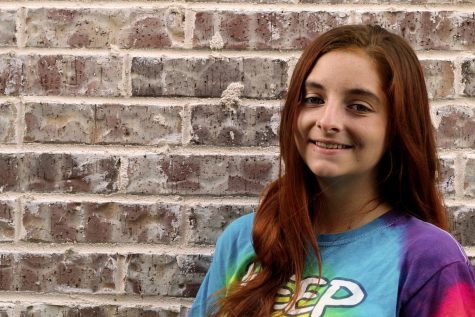 Sydney Stout, Photographer
Junior Sydney Stout is excited to return to The Red Ledger this year as a photographer. She has been working for three years as a photographer. You can...