Foods from around the world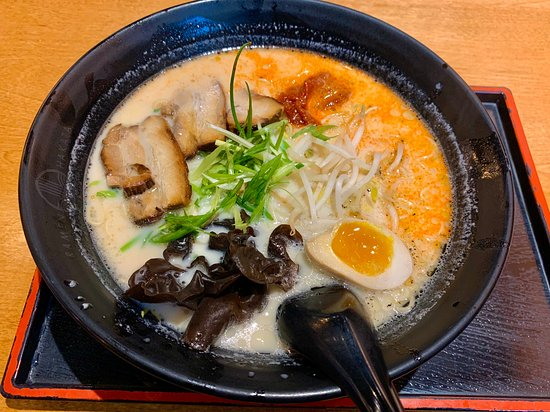 Ramen Hakata
Ramen fills our houses disguised in square-like packaging and plastic, but it wasn't until recently I learned that Ramen can be much more than noodles with beef flavoring. Ramen Hakata is off of McDermott and Central Expressway, located right next to JC's burger house. Along with the proximity of its location, Ramen Hakata offers a variety of Ramen and non-Ramen dishes. The staples on the menu include Spizy Mazemen, Shoyu Ramen and Hakata Ramen. While devouring the Shoyu Ramen and Hakata Ramen, all I can think about is the broth that seems to warm up my whole body. Not to mention, the chewy pork that also just melts in your mouth that is contrasted by the crunchy bean sprouts that are in both dishes. These dishes also come with a hard boiled egg that adds to the intense texture and flavoring of these dishes. On the other hand, the Spizy Mazemen keeps you on your toes. It is most definitely not for the weakest taste buds. This one lacks the warm broth the others have, but it makes up for it with the dry ramen noodles covered in "special spicy sauce." The cucumbers in the dish add a cooling effect and help cool down your mouth, so you're ready for your next bite. I highly encourage you try the Japanese influenced restaurant, Ramen Hakata. The prices are reasonable, ranging from $10-$14, and you will not regret it. 
Rating: A 
Dumpling House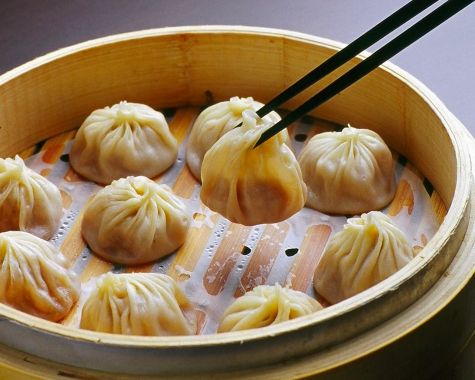 Dumpling House, located in Plano, is a hidden gem. The authentic northern Chinese cuisine restaurant offers a variety of dishes that range from dumplings to tofu and  egg rolls. Dumpling house encourages sharing culture. The portions are very big, and you will always most-likely have leftovers to bring home. The prices are very reasonable considering the amount of food that you will receive and the quality. Dumpling House has just a few employees that are always working, making it feel homey and welcoming. The interior is bright and authentic-looking as well. My favorite dishes from Dumpling House are beef Lo mein, pork chives dumpling, and the onion pancakes. When I go here, I seem to buy all of these dishes and share them with others around me. The beef Lo mein is a very large portion and the most satisfying. I can never finish the whole thing, but the crunchy texture that you feel every few bites and the soft beef that melts in your mouth pushes me to finish the meal. The pork-chives dumplings come out as an appetizer before my meal and two-three of them are usually enough for me. The soft outside that dissolves so quickly reveals the delicious festivity inside the dumpling. The pork and chives compliment each other so nicely and taste even better drenched in soy sauce. Lastly the onion pancakes are nothing I have ever had before, They are crunchy, lightly fried, and most importantly addicting. They are cut in the shape of a pizza or quesadilla and are very easy to eat. The outside layer or bread of the pancake made the whole appetizer and last time I went, we ended up ordering two of them. 
Rating : A 
Little Sichuan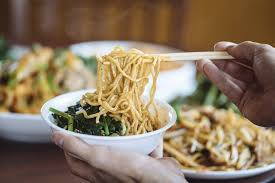 Little Sichuan is nestled off of Legacy Drive in Plano. Little Sichuan is authentic Chinese food and continues to prove that to me everytime I eat there. Contrary to Dumpling house, I tend to go a little more basic at the restaurant. That means orange chicken and pork lo mein. The orange chicken is just prepared so well, it is hard to resist. The sauce covers the whole plate, and it still doesn't seem that I ever have enough of it. The chicken is crunchy on the ends which makes the whole dish. The dish also comes with rice and vegetables, and it is important that when eating, you get a bit of everything in each of your bites. The pork lo mein comes in a close second at little Sichuan. The Pork Lo mein is under $10 and is a huge portion. It is so filling and has the same crunch to it as the orange chicken. Out of all the restaurants I reviewed, Little Sichuan is definitely the cheapest with the same size portions. If you're looking for cheap, more simple ethnic food, Little Sichuan is your best bet. 
Rating: B+ 
Leave a Comment
About the Contributor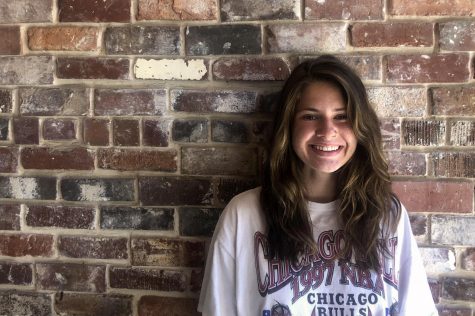 Lily Bouldin, Staff Writer
Entering her first year on staff, Lily Bouldin is excited about her not-so-normal senior year. After six months of staying at home, she is restless and...