Review: Best ads drafted to Super Bowl
Though several prominent companies decided to pull their Super Bowl ads this year, with some donating to COVID-19 vaccine awareness and others simply hoping to save money, there was no shortage of unique ads throughout the whole game.
Whether they were light and funny with pop culture references, or more serious ads bringing awareness to serious issues, the line up allowed for a distraction from the unfortunate blow out Super Bowl. Here are the top five ads of this year according to me, TRL's resident Super Bowl ad expert:
No Way Norway: As one of the first commercials of the night, No Way Norway featured a stacked cast including Will Ferrel, Awkwafina and Keenan Thompson using comedy to share their message. The General Motors commercial was focused on the company's hope to lead the charge in extending America's use of electric vehicles past other countries. This ad not only got its message across, but it did so without aggressively pushing its product on the viewer earning its number one spot.
Rating: 9/10
Toyota: The Toyota commercial this year focused on Jessica Long, a 13 time paralympic gold medalist and her journey to her achievements starting from her adoption story. The commercial stood out because instead of bringing attention directly to the company, it showed the hope and perseverance Long has, and in turn, highlighted the Olympic and Paralympic athletes as a whole. The commercial is a much needed reminder of the achievement and good that is still in the world which led it to its number two spot.
Rating: 8.75/10
Paramount +: Paramount's commercial had a wide range of cameos from Stephen Colbert to Spongebob. Bringing together people and characters from the wide range of shows that will be streaming on Paramount + works wonderfully in trying to convince people to add on one more steaming service to their monthly bills, earning it a spot in the top three.
Rating: 8.5/10
Drake from State Farm: State Farm's Super Bowl ad was short and sweet. Using Patrick Mahomes, Aaron Rodgers and the one and only Jake from State Farm in this commercial made it appear like the year round advertisements for the insurance company, but adding in Drake and Paul Rudd as "stunt doubles" for Jake and Patrick took the ad to a new level. State Farm did what they know how to do, and it significantly increased the quality of their ad. 
Rating: 8/10
Miracle Gro: At first glance, the Scotts & Miracle-Gro ad looks like  what will be a boring and cheesy commercial that could be on at anytime throughout the year; however, throughout the ad, new celebrities such as Martha Stewart, Leslie David Baker and John Travolta began to show the many uses of the new backyard that can come with Scotts Lawn & Miracle Gro. The best part of the commercial is, no doubt, the inclusion of the classic Grease dance, as Travolta and his daughter make a TikTok. 
Rating: 7.8/10
As always, there were some ads that missed the mark. For example, Oatly's first ever Super Bowl commercial, while unique, was almost embarrassing for the viewer to watch, as its awkwardness distracted from the point of the ad. Overall, the ads this year brought an extra boost to the Super Bowl no matter what team people supported throughout the season.
Leave a Comment
About the Contributors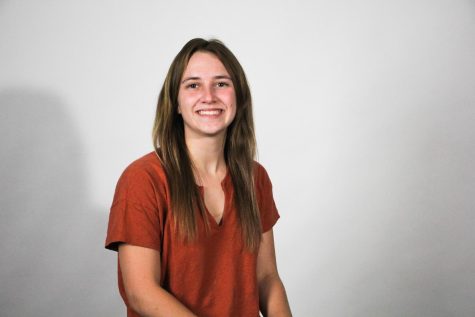 Audrey McCaffity, Section Editor
Beginning her fourth and final year on staff, Audrey McCaffity is more than excited to take on the role of Community Editor. The past four years have been...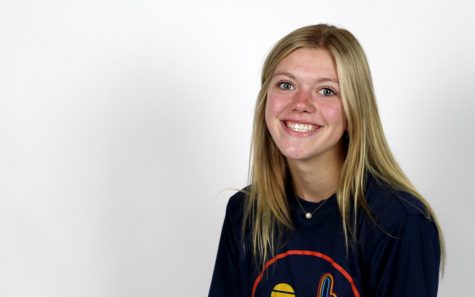 Kaitlin Anderson, Graphic Designer
Beginning her fourth and final year on staff, senior Kaitlin Anderson is excited to finish off her final year with her favorite TRL family. After joining...