10 for 20
TRL's Parker Post shares ten trends of 2020
Although 2020 lacked some normalcy, trends are one thing that remained a constant this year. TRL's Parker Post shares ten trends of the year.
Kitsch leopard face masks
COVID-19 has brought a lot of different "mask fashion" with it, but the Kitsch leopard print masks seem to overshadow the rest. These masks are greatly popular among teenage and college girls and are almost impossible not to spot daily. Masks have obviously been a big trend of the year, a reality we never would've imagined, and this mask specifically has  topped the popularity charts. 
TikTok
Although it has been around for a couple years now, previously being "Musically", the TikTok train has not stopped and is still gaining popularity. Conversations started with, "Did you see this TikTok?", or "I got 10k views on my last video." aren't uncommon to hear. With the concept that almost anyone can get famous for no reason, teens have been attracted to this app and the entertainment that it brings. Whether it's dance videos or funny trends, there's no doubt you will be sucked into the craze once you download the app. 
Social media influencers
With the growth of TikTok came the growth of average kids making a name for themselves on social media platforms. Previously celebrities were only from acting or modeling, but as time progressed, more YouTube and Instagram stars started gaining fame and now have transitioned over to TikTok as well. Creators on this app have gained millions of followers in a matter of months, and they're treated almost the same, if not the same, as typical A-list celebrities. Many making songs and podcasts and merchandise, it's hard to not be in the loop on these influencers taking over the entertainment industry.

"Outer Banks"
At the start of the first quarantine wave, the everso popular TV show "Outer Banks" came to Netflix and climbed it's way to the top of the charts very quickly. This show had everyone talking and made everyone that much more eager to get out of quarantine and replicate the life they had seen in the show, teens living like teens. Modeled after "The Goonies," people of all ages were watching this, and it became one of the biggest trends of quarantine, putting it as a major factor in the trends of 2020 as a whole. 
Hair beads
Following the rise in fame of "Outer Banks," everyone started wanting to live the beach life the characters lived, and dressing as them was the first step. Some of the girls in the show had braided and beaded pieces of hair, and this became widely popular among teen girls wanting to live like the characters. With the tutorials all over the internet and so many different colors of beads, this became one of the easiest and most popular trends. 
"Tiger King"
Another show that populated everyone's Netflix pages was the docuseries "Tiger King." This show was not only heavily watched, but heavily joked about, giving many people halloween costumes and joke material. Although the hype of the show died down quickly, this show was a major influencer in the trends of the year.
iOS 14
Only recently coming out, iOS 14 had everyone on the internet searching for widget apps and ways to customize their phones. The new features of the update gave Apple users the ability to personalize their screens and settings more than before, and as expected, the internet loved it. People decked out their home screens with their widgets of inspirational quotes and personal pictures, and it was hard to have a conversation without someone bringing up their newly customized phone. Apple definitely got lots of recognition with this update and had raving reviews. 
Disposable cameras
Throwing it back to old days, the vintage look of the disposable/film camera became one of the biggest trends in photography this year. Setting aside the high quality cameras on the most recent phones, teens found more interest in the look of the photos their parents grew up with. These printed photos became an essential part of everyone's photo walls and Instagram posts, and many apps were made to knock off these cameras and give a digital film look. Overall, these cameras were widely popular among teenagers and even celebrities and influencers, and it was one of the most stable trends year round. 
Bleach tie dye
Another quarantine trend was tie dying with bleach. Taking the standard tie dye and replacing it with bleach gave dark clothes a new and upcycled look. People bleached items from t-shirts to sweatshirts to even jeans, each time creating a new and unique design. This was just another quarantine DIY that became one of the top trends in custom clothing. 
Budget shopping
With the rising popularity in online shopping, stores like "Zaful" and "Shein" took a big part in the fashion industry this year. Both known for their super low prices and decent quality clothes, these stores took budget shopping and sales to a whole new level this year, creating the craze for deals that much more desired. Whether you have expensive or cheap taste, budget shopping and sale shopping is something that gained popularity among many people of all ages.
Leave a Comment
About the Writer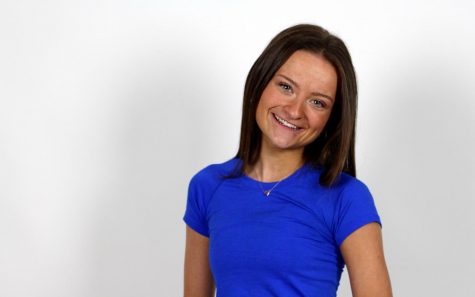 Parker Post, Editor-In-Chief
Parker Post is skipping into her senior year and third year on staff with a whole lot of excitement and an equal amount of fear of peaking in high school,...