Winter wardrobe
TRL's Parker Post shares fashion trends for the winter season
Puffer jackets
Puffer jackets. The jacket you grew up hating because your mom forced you to wear them are now more desired than ever. Slowly coming into trend after the popular skier Halloween costume, these puffers are here to stay this season. With wide ranges of colors and styles, this jacket can blend into any outfit or stand out as a statement piece. They combine practicality with fashion and look trendy with leggings or more dressed up with a pair of jeans. These jackets are a must in your winter wardrobe and are going to continue to gain popularity as the season goes on. 
Mock/turtlenecks
Continuing from fall, mock necks and turtlenecks are still widely popular so far this season and will most likely continue to be. Big chunky turtleneck sweaters have become a big trend this year, as well as the slimmer mock-neck. Mock necks can be easily layered and are a more modern take on the classic turtleneck. Both can be dressed up with a skirt or jeans, or layered under a dress, as well as dressed down, worn under a sweatshirt. Either tight, or loose and chunky, these long sleeves can be easily paired and are more great pieces for any closet. 
Mini Uggs
Surprisingly enough, the ever so popular early 2000s boots are making a comeback, but this time more chic than before. Celebrities and influencers have recently been seen wearing the Ugg ultra mini boot, which means these shoes are about to be the most desired of the season. The classic ugg takes a modern turn with the ultra mini boot, creating yet another ankle height boot. Coming in neutral and extended colors, this boot goes perfect with a comfy outfit, but also has the ability to be dressed up with a pair of jeans or long pants. This boot is slowly gaining popularity and will soon be the boot of this winter. 
Straight leg jeans
Carrying over from the fall, straight leg jeans will remain popular this season, but with new style opportunities. Transitioning from the lighter wash of fall, comes the black and dark wash of winter. This season, so far, has brought a lot of black straight leg jeans along with a dark grey wash, making these jeans a must for any outfit. In previous years, skinny jeans were widely popular, but with this year's love for oversized clothes, the straight leg jean is likely to continue taking over. These dark jeans can be worn with any long sleeve for maximum warmth and a puffer jacket to add a chic and put together touch to them. 
Sweats
Contradicting every rule is the classic sweatpant and sweatshirt. There is no going wrong with either of these items, both in the comfort and looks department. Even when your sweats start to look like borderline pajamas, this is still a style in today's culture. There are also very many preppy sweat sets that are super cute if you want to feel comfortable, yet still put together. Overall, throwing on your favorite sweatshirt or favorite pair of sweatpants is the ultimate way to satisfy your warmth and comfort this winter. 
Layering
Starting this fall, layering has slowly started becoming one of the most popular trends in fashion right now and does not look to be slowing down. Whether it is a mock neck under a crewneck sweatshirt, a collared tee under a sweater, or a long sleeve under a t-shirt, this trend has many different approaches to it. Layering is the perfect way to add an extra dimension to your outfit, making the t-shirt you wear every week look brand new.
Leave a Comment
About the Contributors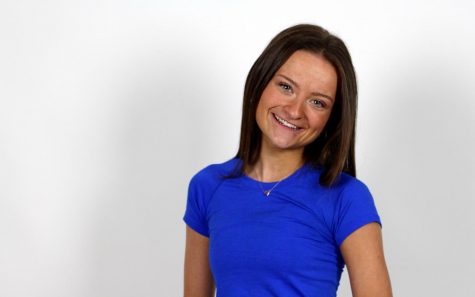 Parker Post, Editor-In-Chief
Parker Post is skipping into her senior year and third year on staff with a whole lot of excitement and an equal amount of fear of peaking in high school,...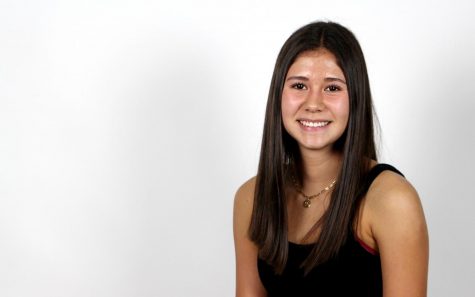 Ryann Daugherty, Graphic Designer
Entering her third year on staff, junior Ryann Daugherty looks forward to returning to the newsroom as social media manager and graphic designer. Outside...