Playlist: Autumn audio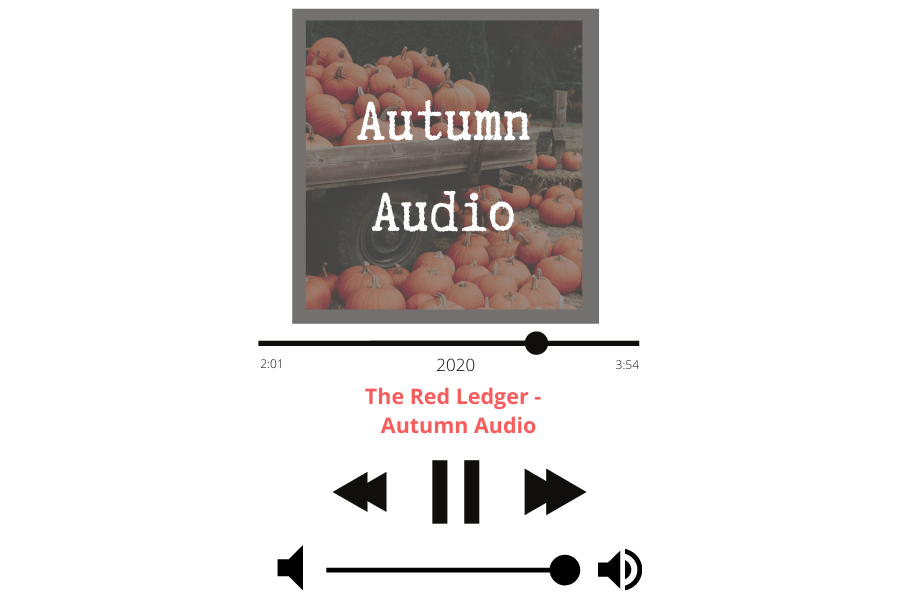 Autumn brings together the best parts of summer and winter, and embraces the nostalgia from years past. As the leaves turn auburn and the scent of pumpkin spice wafts through the chilly air, the style of music adapts as well. The warmest vibes of summer meet the slow melancholy beats of winter to create songs perfect for the fall season. Below are the top 10 songs for this fall season.
"November Rain" – Guns N' Roses
As temperatures begin to drop and winter slowly rolls into reality, hard rock band Guns N' Roses emphasize the need of having someone to hold, for company and for warmth. Through this nine-minute rock ballad, lead singer Axl Rose's raspy yet powerful voice leaves an unforgettable melody that resembles both autumn and the 90s.
"Golden" – Harry Styles
The pilot single for Harry Styles's groundbreaking album "Fine Line," "Golden" brings the immaculate vibes of golden skies, golden leaves and golden feelings. Just like the contrasting nature between summer and winter, "Golden" highlights the highs and lows of entering a new relationship. Overall, it's a song and melody that you can't help but smile from as it warms you from the inside out.
"Cotton Candy Lemonade" – Blu DeTiger
Indie pop artist Blu DeTiger bridges Lo-fi with mainstream TikTok rhythms to create a slow melodic song that's perfect for late night autumn drives. Her hypnotic voice encourages you to explore the fantasy of getting lost for no good reason, while embracing a sense of belonging. It's an alternative and melancholic perspective on gatherings and family, perfect for the fall season.
"Autumn Leaves" – Frank Sinatra
Jazz legend and American icon Frank Sinatra's rich and warming voice visualizes the unspoken sadness of the leaves turning crimson and falling from their branches, but then there's this sweet subtle sense of hope for the future for the leaves to grow back again. Sinatra's vocals bring listeners on an emotional rollercoaster in this 50s classic that was also the inspiration for a later film of the same name. 
"Coffee" – Quinn XCII, Marc E. Bassy
Fall is the season notorious for pumpkin-spice lattes and warm, earthy cappuccinos, so there's no better song that cherishes both than "Coffee" by modern-reggae pop artist Quinn XCII. There's nothing more that screams, or rather sings fall, than brewing "two cups of coffee" to share with someone.
"Put Your Records On" – Ritt Momney
Musical group Ritt Momney hit single "Put Your Records On" took off on TikTok earlier this year with its unique lyrics and throwback feel. Soft vocals, an upbeat melody, and an undeniably catchy tune not only make this a great song to dance to, but also a surprisingly good song for late afternoon drives under a  "sunburned and lonely" sky.
"Daylight" – Joji, Diplo
R&B artist Joji teamed up with Diplo to create "Daylight," which had already been dubbed as a summer anthem. However, I believe that it reflects the feelings of autumn better. "Daylight" is about reflecting on the best parts of a relationship as the flame nears its end, similar to the nostalgic waves of summer felt during the fall season.
"Sweater Weather" – The Neighborhood
One of the most synonymous features of autumn is colder weather, despite feelings of summer seemingly not too long ago. Autumn weather meets chilly summer beaches in this nostalgic teen-classic "Sweater Weather," that heartens the need for warmth from fires and friends. 
'Fragile" – Kygo, Labrinth
Labrinth's smokey and emotional-ridden voice intertwined with Norwegian DJ Kygo's lionized style of music creates a love song that reflects the adaptive nature of the fall season itself. It's sad, it's pop, and it has an undeniable presence of soul within each word sung by Labrinth.
"Cheap Sunglasses" – John K
Probably the most upbeat song in this playlist, "Cheap Sunglasses" embraces the best parts of both summer and winter, while teaching us the all-important lesson of holding onto the small moments within our lives and keeping those we love close to us. It brings a fresh, youthful outlook onto long standing traditions, such as Thanksgiving.
About the Contributors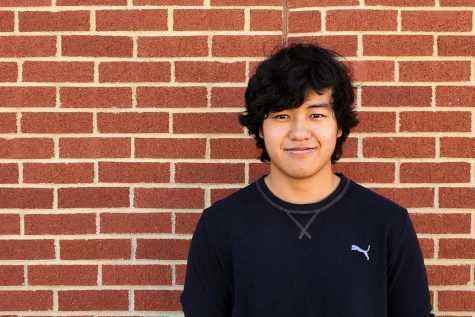 Ryan Wang, Section Editor
They say third time's the charm, but as senior Ryan Wang struggles to write his third (and last) staff bio, he feels anything but charming. Being crowned...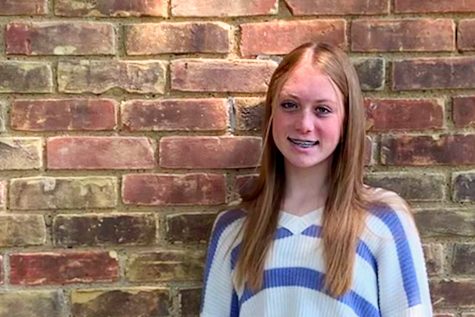 Jordan Ruppert, Graphic Designer
This is sophomore Jordan Ruppert's second year on staff doing graphics for The Red Ledger. Jordan was in photography in middle school and enjoys being...