Faces of the Farmer's Market: Kay Montgomery
Kay Montgomery upcycles old jeans for her business Creative Collection
She sits at her table head in her work. Literally. Kay Montgomery is buried behind a pond of denim. But, her booth is different from the rest. There is no tent to block the sun. There is no business partner. There is no soliciting. It's just Kay and her jeans.
"It's all me," she says proudly.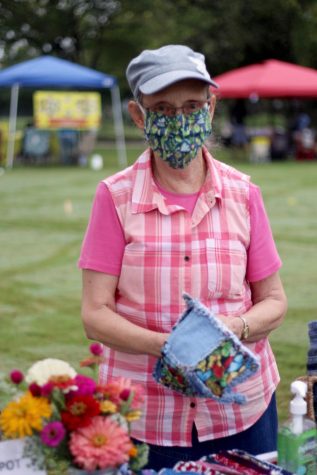 This was not her first market. She walked around her table picking up each of her items displaying each of her upcycled items with a quiet voice. From potholders to jean quilts, to her new addition of t-shirt quilts, Kay had it all.   
She first started her denim quilts about five years ago when she was living in an apartment. Before moving into her house, Kay wanted to leave her friends with a piece of her work. What originally started as a hobby, turned into a gift, which quickly turned into a profit.
"I had too many friends to make quilts for," she says, "I wanted to leave them something that was smaller [than a quilt], so I came up with the potholders, and then, I figured out I could sell them."
Selling around the area, Kay has found herself loving the craft fairs the most. At just the mention of them, her face lit up and she recited them with a smile. Some of which being, St. Gabriel's, St. Elizabeth, McKinney High School's, and Third Monday, which she humbly says, leaving out the fact that it's the biggest craft fair in Texas.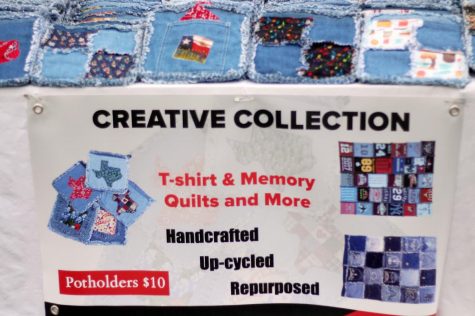 "The people who talk to me are the people who like my stuff," she says with a small laugh. "How uplifting can that be?"
But because of the pandemic, Kay has been stripped of the joy she finds at the fairs and only has the farmers market left.
"This is all I'm going to be this year," she says, gesturing to the table. "But with the pandemic, Lucas has been really good about staying up on what the rules are, what the laws are, and they've got us set up where we're safe from each other, and customers are safe. They are good to us vendors."
Leave a Comment
About the Contributors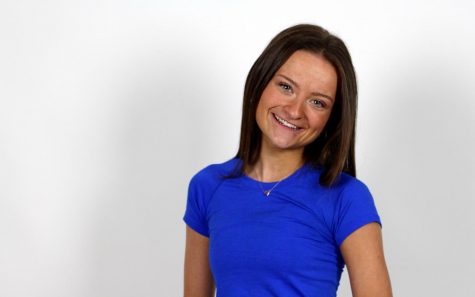 Parker Post, Editor-In-Chief
Parker Post is skipping into her senior year and third year on staff with a whole lot of excitement and an equal amount of fear of peaking in high school,...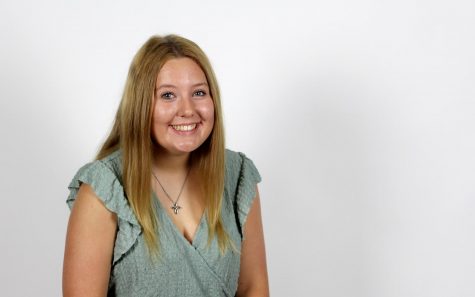 Olivia Lauter, Section Editor
Heading into her fourth and final year in TRL, senior Olivia Lauter could not be more thrilled to soak up every last minute of shooting sports, events...