Senior decorates safe room for children
Looking to give back to his community for his Eagle Scout and senior project, senior Kunal Kapur decided to create a safe room in the Wylie Police Department. This is to function as a way to make victims of crime feel as though they are in a healthy atmosphere. 
"My goal is to help fund and furnish this room, so when the children have to go to the police station, they are able to be in a place that's more relaxing even though they are in a terrible situation," Kapur said. 
'Safe room' is the informal name to describe the furnished room that Kapur is working on. The ultimate goal is to create a safe space for children at the station.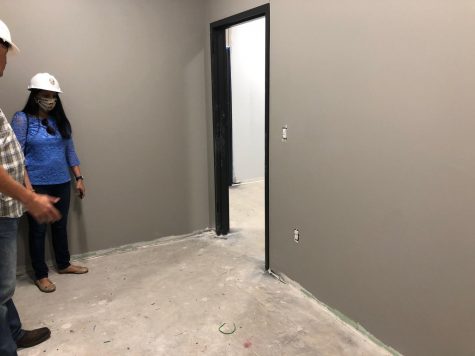 "The area that he is actually designing right now [entails] putting things in place [to create] a therapeutic environment for children that are already going through trauma," Kisha Voss, mentor and childs victim advocate said. "It should be comforting and thoughtful." 
Kapur's project is built on donations from community members. Although many people don't feel comfortable with receiving or donating because of COVID-19, Kapur has found a way around it. He has accepted anything to make the room more comforting, ranging from books and money to furniture. 
"I have gotten most of my donations from around the neighborhood," Kapur said. "My mom has even helped push it through social media and reached out through my Boy Scouts troop." 
This project was inspired by Kapur's older sister, Neha Kapur. Neha did a project to help children for her Gold Award for Girl Scouts. 
"
If I even affect one kid, then I feel like I have made a difference in this community."
— Senior Kunal Kapur
"My project was about teaching younger kids basic first aid and informing them how important it was," Neha Kapur said. " There were so many kids that came to these workshops and Kunal was a really big help with making the overall workshop a fun experience for the kids." 
After months of planning and collecting donations, Kapur is close to begin furnishing the room.
"If I even affect one kid, then I feel like I have made a difference in this community." Kapur said.
Leave a Comment