Leopard Look: Grace Milliken
Junior Grace Milliken has been playing volleyball for nine years. She is on the varsity team and plays club outside of school. Milliken recently committed to Boston College for volleyball. 
At a Glance
Favorite Animal: Monkey
Favorite Movie: Tangled
Favorite Food: Tres leches
Favorite Color: Purple and blue
Looking Deeper
The Red Ledger: When and why did you first start playing volleyball? 
Grace Milliken: I started playing recreational volleyball in second grade, but didn't really get into club volleyball until sixth grade. Both my parents had played volleyball and I think that's what initially made me try it, but I ended up loving it on my own. After playing just about every sport an elementary schooler could, volleyball is what stuck.
TRL: What position do you play? 
GM: I play middle.
TRL: What club team do you play for? 
GM: I currently play for Excel Volleyball Club.
TRL: Who is your biggest motivator? 
GM: My biggest motivator would be my team. I want to know that at the end of the day I gave my 100 percent effort for them, because I know they are working hard for the same reasons I am. My coaches also motivate me to push myself everyday and they help me to reach my goals, so it is important to me to work hard for them. 
TRL: How have the people in your life encouraged you to play volleyball? 
GM: My parents have definitely helped me to grow my love for volleyball. Because they both enjoy playing and watching the sport, I've always had someone at home to pepper with or watch college volleyball with. 
TRL: What is your favorite part of playing volleyball? 
GM: My favorite part about volleyball is how much of a team sport it is. More so than some other sports you can't get anywhere by yourself in volleyball. Every single person has an important role. 
TRL: Who are some famous players you look up to? 
GM: I have always looked up to Stanford Volleyball and been inspired by many of their players including Morgan Hentz and Kathryn Plummer. Sure, I look up to them because everyone on the court is extremely talented, but you have to have a ton of passion and dedication to get that far which is what is even more inspiring. 
TRL: What are some of the hardest parts of your sport?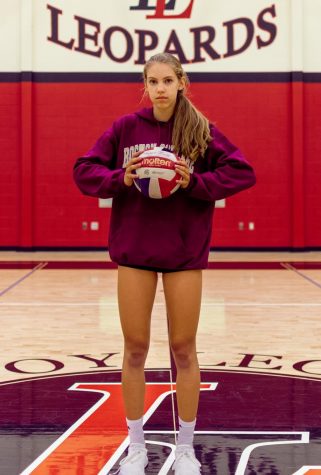 GM: I think the hardest part is the mental aspect of volleyball. Points are given to teams not only when they score, but when the other team makes a mistake, so you have to learn that losing points and making mistakes are parts of the game no matter what level you are on.  
TRL: What has kept you going to play volleyball for all these years?
GM: I continue to play volleyball because there is always something I want to improve on. There is always something to be learned about the game and there is always something you can be doing more effectively or consistently. I find something small to get better on to motivate myself each practice to stay engaged. And on the days that I'm tired or have a lot going on, I know my team will always be there to get me through and keep me going.
TRL: If you could give advice to someone wanting to start volleyball what would it be? 
GM: The advice I would give to someone starting volleyball is to be patient. You aren't going to start out with the same court awareness, skill, and knowledge of the game that makes the great players so great. 
TRL: What did it take for you to earn the scholarship from Boston College? 
GM: It took a lot of persistence and hard work for me to be recruited to Boston College. There was a lot of work put into my recruiting process, along with all the years of playing leading up to it. I also would not have been able to eventually play at the college level  if not for the support and help from my parents and coaches. 
TRL: Why did you choose to commit to Boston College? 
GM: I chose to commit to Boston College because it really had everything that I wanted in a college. It had always been really important to me to have a new experience away from home where I could meet new people and being so close to the city of Boston was the perfect opportunity for that. I wanted to make sure that I didn't just love the volleyball program but that I also loved the school I was going to. Boston College has a beautiful campus along with a strong academic reputation, so I knew I would be getting a perfect balance between the student and athlete part of my experience. I was also really excited by the growth of Boston College's volleyball program and its increasing reputation in the ACC. Most importantly, I loved the coaches and the players I got to meet as well as the overall vibe I got after stepping on campus. At the end of the day it was a really easy decision for me to make. 
Leave a Comment
About the Contributors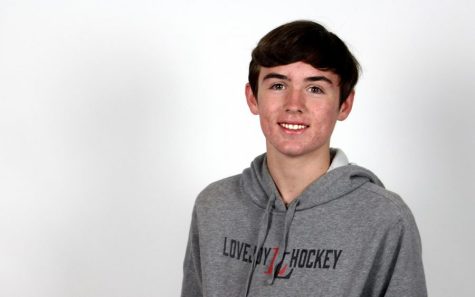 Christian Giordano, LJP Staff, LIVE! Crew (Technical Director)
Sophomore Christian Giordano returns for his second year as the Technical Director for LJP LIVE! crew as well as the Producer/Writer for Leopard Re-Cap....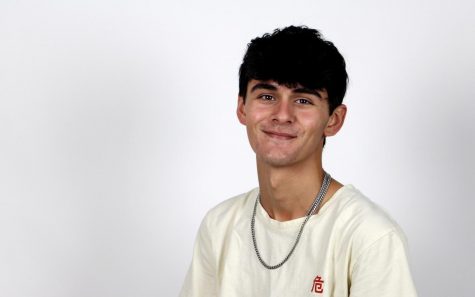 Andrew Hager, Photographer
Junior Andrew Hager enters his second year on The Red Ledger as a photographer. Hager enjoys spending time with his friends, photography and traveling....