Royale gaming
Sophomore Eric Wang starts mobile game company
After years of walking in the hallways playing Clash Royale, sophomore Eric Wang started his own Clash Royale company in 2018, NSK eSports.
"The best aspect is just after a long off-season seeing [my team members] do really well in a large competition, and spectating while they are sweeping in king of the hill," Wang said.
Wang has played Clash Royale, which is a mobile game where players compete against each other to destroy the other player's fortresses, for three years, originally getting hooked on the gameplay and eventually playing competitively with leagues. 
"ESports has been growing exponentially, not only for Clash but a variety of other games as well. ESports has transitioned to mainstream entertainment like sports" LA Gaming member Noah Hanes said, "It's increasing popularity has already made an impact on gaming communities, influencing more interest in competitive play over casual."
Wang has competed in tournaments such as DreamHack in Dallas. He took second place at the U.S. central zone and previously was one of the top three Clash Royale players in Dallas.
"It was a while ago," Wang said, "All I remember is winning like every game, and my dad was watching and said 'how does nobody beat you." 
Wang's start with Clash Royale coincided with an explosion in the eSports market. 
For example, in the Clash Royale 2018 World Finals, 'Team Liquid' won 150,000 dollars.
"I think the games are going to change, but an eSports structure is being developed," LA Gaming associate Liam Smith said. "So expect to see your favorite games played competitively in the future."
Wang continued to play the game independently, eventually getting sponsored by LA Gaming and competing in tournaments for prize money.
"It takes time away from my personal time, but I would be gaming anyways to be completely honest, so it's not a big deal," Wang said.
NSK eSports competes in online tournaments as well as Local Area Network(LAN) tournaments, which are live tournaments where the group even has team uniforms.
"I think it's going strong right now," Wang said. "As long as we can keep up participation in competitions it will keep lasting."
View Comments (4)
About the Writer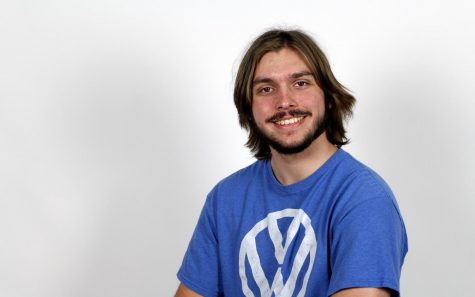 Mathias Alling, LJP Staff
Junior Mathias Alling is entering his third year on The Red Ledger as a section editor. He can often be found riding his bike at six in the morning, at...