Attention to detail
Junior Braden Schlimme operates car detailing company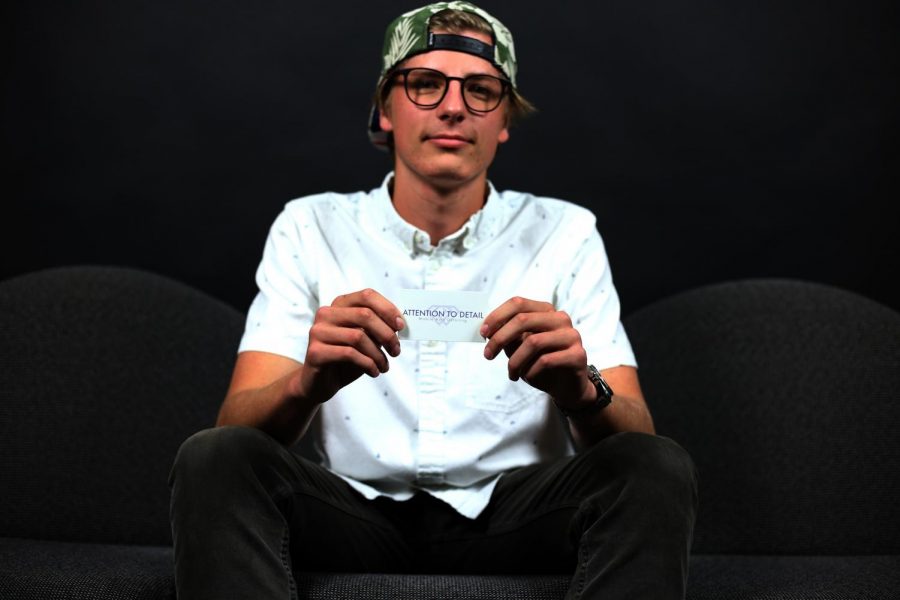 The roar of a McLaren 570S engine rips through the car shop after its cold start, deafening the room, and leaving a smile on the face gazing at it. As the engine shuts off, the silence is soon replaced by the sharp cadences of a power jet washer, leaving a sharp shine on the exterior of the car. Over the course of the next few hours, the car is thoroughly cleaned, inside and out, until it's ready to be returned. 
Junior Braden Schlimme began his car detailing business the summer between his freshman and sophomore year, and since then has worked on nearly 1000 cars. Car detailing includes a deep cleaning, restoration and the finishing of a motor vehicle to produce a show-quality polish and cleanliness. 
"I've always liked cars, so I figured what better way to get to see more cars than to start washing them," Schlimme said. "I started offering to friends and family friends to wash their car, and then after that, word started to get out. It started to take off, and that's what I spent that whole summer doing."       
Schlimme founded his business, Attention To Detail, in his family's own car shop behind their house. He has worked on several types of vehicles, from luxury brands to more economical models. One of his more recent projects is a McLaren 570S, which sports a 562 horsepower engine and is equipped with alcantara seats.
"I tend to prefer performance cars, just because they're more entertaining," Schlimme said. "Anything that's fast, anything that sounds good, are usually for customers who really like a perfectly cleaned car. I also get customers who have family vehicles, which isn't my favorite thing to do, but you know, it gets my name out there." 
"
I've always liked cars, so I figured what better way to get to see more cars than to start washing them."
— Braden Schlimme
Schlimme's interest in automobiles started at an early age, as he was able to recognize various brands and models by age 10. Before he was born, his father raced cars, and his mother grew up in Arizona riding motorcycles. 
"Both of them were into motorized things so I grew up off roading a lot," Schlimme said. "I was always surrounded by people who were tinkering with cars, modifying cars, racing cars, and I just grew up with that as my thing."
Aside from his interest in motorized vehicles, Schlimme also had an interest in making YouTube videos. Before he moved to Lovejoy, he made "normal videos" of him riding bikes and skateboards. The channel now sits at 2,400 subscribers, with his most popular video reaching 165,000 views. In his videos, he explains how he details each car, the equipment he uses, and other car-related content.
"There's a whole lot to it. There's a million different ways people like to go about doing it," Schlimme said. "I start off with getting the majority of the stuff cleaned, then move onto the finer details. Vacuuming a car, and a basic wash doesn't take very long, but the fine details is what makes it a true car detail."
Schlimme uses his family's exterior shop to detail all his cars. The shop is equipped with different kinds of machinery he needs to work on cars. 
"I was a little surprised when he started detailing cars because he doesn't just detail high end cars, he also details random cars in the neighborhood," Braden's brother Ryan Schlimme said. "He's always been more interested in cars than I have, maybe even more than my parents. Typically he's playing music to help him concentrate on every little detail, and he can take hours or even days on one car if he really needs to."
Courtesy of Braden Schlimme
Currently, he also does mobile cleanings, where he washed his customers' cars at their houses. He mainly washes and details cars over the summer, but often spends his Sundays working from sunrise to sunset, and can clean four to five cars in one day. 
"The best part of Braden's service is his consistency and [his] attention to detail," said Stephanie Hertweck, one of Schlimme's customers. "He came by with his detailing flyer and explained all of his services and I was very impressed. I feel like he will be running his own successful business in a large city in the future." 
The issue, according to Schlimme, is balancing his business with school.  
"Over the summer I build it big, and then school starts," Schlimme said. "I don't know how far I want to take this car detailing, it'd be nice to get to the point where I have a real shop though. In college it would be cool to have a building with other employees working, but I really don't know yet. I'll just see where it takes me."   
Customers can schedule an appointment with Schlimme through his instagram @atdetail_dallas or email him [email protected]
About the Contributors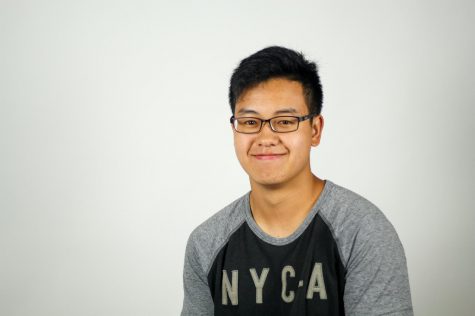 Ryan Wang, Staff Writer
After 17 years of investigative thinking, Junior Ryan Wang has come to the conclusion that his spirit animal is most definitely the coconut. Aside from...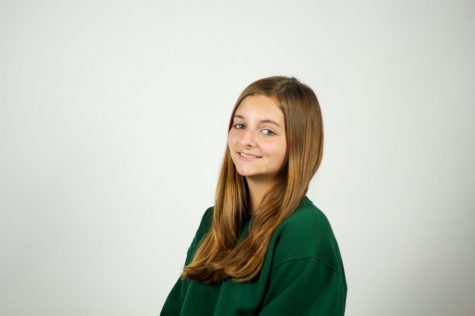 Sydney Stout, Photographer
Sophomore Sydney Stout is one crazy girl who stands with a ton of confidence. She has been working for 2 years as a photographer and is now serving the...