Overdone and over run
TRL's Justin Maroney explains what's wrong with sequels today
With the new Star Wars film on the way, there is no better time to talk about the state of creativity and franchise in Hollywood today. Lots of "new" movies today are simply within old universes – Star Wars, Marvel movies, Terminator, Rambo, The Shining and more. Most don't hold a torch to their source material, but they make huge money nonetheless.
Therein lies the motivation for these films – cash. There is little to nothing else to them, as after 30 years, let's face it, Terminator (or any of the other films listed) has been remade to death. They come out only to float a studio budget. 
A prime example is the 2016 rendition of Ghostbusters. Sony staked a huge budget on an old idea, basing the reasoning in the idea that brand recognition would make the film a hit. Despite actually making money, the film was considered a failure because it did not make as much as the studio had hoped, and subsequent plans like the Ghostbusters cinematic universe had to be cancelled.
The issue with Ghostbusters was the lack of a twist. Because it had been 30 years, old characters were out of the question, so Sony made the ill-fated decision to simply create a new cast and rehash the same story. Good sequels take the best parts from their source material and flesh them out. Ghostbusters failed to recognize that the best part of the originals was not the story, but the banter that the characters had and the realism and grounded nature of ghosts in an otherwise mundane world that allowed for wacky circumstances.
Terminator 2 is a good sequel. Twists are seen in the now good Arnold and the new type of Terminator adversary. The story is still interesting, and the same characters from the last film are more fleshed out and given depth. This is a good way to continue a franchise. With social media and faster ways of receiving feedback, it really ought to be easier to pick out the parts of a film that audiences liked and expand upon them. Studios need to listen more to make more, all told.
Much of the origin of these movies can be found in the mid 2000's with reboots of many popular 60s and earlier franchises being created. Marvel launched it's cinematic universe which spawned clones from Universal in monster movies, the aforementioned Sony with Ghostbusters, and even in Disney with Star Wars. These franchises made tons, so other franchises were rebooted – all examples of the 30 year cycle in action. 
While cinema was recently in a major comic book phase, it is more so now in a reboot phase. Unfortunately, that means there is little place for new ideas – and that creative output may be a bit lower for a period in Hollywood. New franchises hold lower stick at present because they hold no brand recognition, no "remember this?" value, which is raking in cash right now.
That said, phases in the industry are really nothing new; the 50's had westerns, 60's had war and espionage classics, 70's had long form films about space and city life, and the 80's had a ton of teen appeal action and social films. Reboots aren't new either. The 80's had a whole slew of them – Star Trek, Twilight Zone, even the Andy Griffith Show – just showing that almost always, what was old is now new again. 
All told, don't let anyone ever tell you that Hollywood doesn't have any new ideas. They do, they're just not on the forefront right now. History repeats itself more than you might think. If you're suffering from sequel fatigue, just give it five years. It'll all come around again. It's all one big cycle, and at the moment, we happen to be at a point where the biggest money makers are easily recognized intellectual properties. Moving forward, that's bound to change. Patience is a virtue.
Leave a Comment
About the Contributors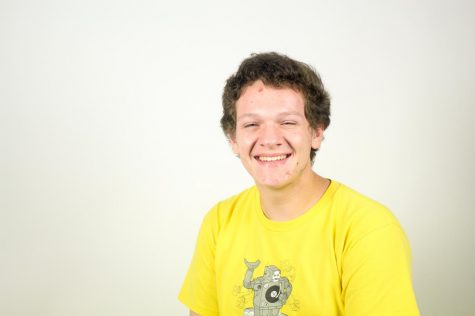 Justin Maroney, Staff Writer
They say you can't teach an old dog new tricks, but senior Justin Maroney is certainly going to try during his first year on staff. Most at home in a...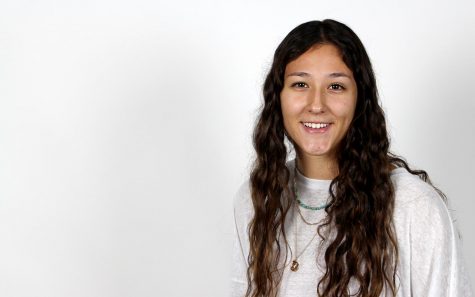 Hannah Gonzalez, Section Editor
Back and better than ever, junior Hannah Gonzalez is returning for her third year on staff and will enter her second round being the graphics editor for...