The key to stress relief
Junior finds therapy through composing and performing music
Junior Ryan Schlimme just needs a blank paper and a sharpened pencil. After countless hours, countless days, countless months, Schlimme fills the page with led markings that arrange themselves into his next concerto. This year Schlimme finished his "most challenging endeavor," his third violin concerto which he has been working on for two years.
"I started writing music as a way to express myself and my emotions, the same reason I still write music," Schlimme said.
Writing music can be a long process for composers like Schlimme who focus on each detail. Schlimme started playing the violin in third grade, but in fifth grade he was "hooked".  "Playing [the] violin allows me to express a variety of emotions depending on the piece," Schlimme said.
While his middle school in Manhattan Beach taught him the skills necessary to play the violin, it wasn't until he arrived at Lovejoy that he learned music could  also be a creative outlet. 
"Unlike Manhattan Beach where I was taught to be extremely competitive, Lovejoy offered me a chance to play for my own enjoyment," Schlimme said. 
Because of the lack of a chair system, Schlimme said his experience here has led him to be more comfortable making mistakes, asking for help and being vulnerable in class.
"Ryan is a very talented violinist," orchestra teacher Jennifer Vanhook said. "His biggest strength is his passion for music. He lives and breathes classical music. His passion is contagious." 
According to Ryan, his twin brother Braden has always been a supportive figure in all his endeavors.
"He started off [playing violin] when we were forced to for school," Braden said. "Then he got more and more competitive and it became his main hobby. He puts in lots of practice time and it definitely pays off." 
Ryan said he does his best to "find the story and meaning" in each piece he plays.
"It feels really great to write my own music as I can finally express myself in a healthy way and explore my emotions," Ryan said. "I find writing music very therapeutic actually. But it can get frustrating and I can spend hours upon hours on just a single page of the score working and perfecting it."
Leave a Comment
About the Contributors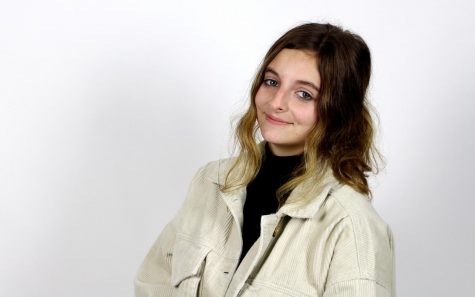 Sydney Stout, Photographer
Senior Sydney Stout is excited to return to The Red Ledger this year as a photographer. She worked for four years as a photographer. You can often find...