'Reaching New Heights'
Junior creates pageant platform to promote confidence
 Since junior Delaney Walker was 3-years-old, she has been participating in pageants across the country. When Walker was 6-years-old, she was already speaking in front of more than 100 people. Now that she is older, she is able to use her platform to help make the world a better place. 
"Being in pageants, I have created my own platform called "Reaching New Heights" and I have a hashtag called #UniqueNmyskin," Walker said, "This platform is to spread body positivity and let people know that whatever size, shape, ethnicity, height, etcetera that everyone is beautiful just the way they are."
Walker decided to create this platform after being stereotyped for her height as she stands at 5 feet 11 inches tall. She wants people to be confident no matter what.
"No one ever saw me as a dancer, so that made me try even harder to strengthen myself as a dancer," Walker said, "I just want everyone to be confident in who they are and what they do."
Walker has competed in pageants of varying sizes and importance. While at the pageants, Walker has the ability to make friends with people outside of her own local community.
"It has also impacted my life by giving me so many friendships that will last a lifetime," Walker said. "I have friends from Bahamas to California to Oregon and just all over the country."
Though traveling because of pageants may spread some families apart, it has brought the Walker family closer together.
"
I'm most proud of Delaney's work ethic, poise and confidence, speaking and social skills. At the age of six, Delaney was speaking in front of audiences of more than 100 [people]."
— Chrissy Walker
"Delaney's grandmother travels/attends all pageants, and it gives us lots of bonding time and memories," Delaney's mother Chrissy Walker said, ""Now Delaneys cousin, Savannah, who is six, does pageants, and it has allowed her to have more of a sisterly bond with her spending time mentoring, practicing and sharing special memories with her on our travels like going to Disney this past summer while we were at Nationals.
Moving forward in her life, Delaney and her family hope that she will one day be Miss America. Her mom has been supportive of her pageanting and the platform that has come with it.
"I'm most proud of Delaney's work ethic, poise and confidence, speaking and social skills," Chrissy said. "At the age of six, Delaney was speaking in front of audiences of more than 100 [people]."
Not only has Delaney accomplished many things in the pageanting world such as being National American Miss's 2009 Texas Princess and, but she has also accomplished things in the world of dance.
"My biggest accomplishment is probably when I got accepted into the Rockettes Summer Intensive when I was 14, which is the youngest age you can audition to be accepted," Delaney said, "It was a big deal to me because it was the next step in me continuing my dream of becoming a Radio City Rockette"
As Delaney strives to inspire others, she attributes Ashley Graham as her inspiration.
"My inspiration is Ashley Graham," Delaney said. "She is the definition of defying the odds when it comes to being a plus size model. She rocks her size and heights and it is truly amazing. She is so confident when she posts on instagram ad doesn't conform to what her haters may say about her."
Leave a Comment
About the Contributors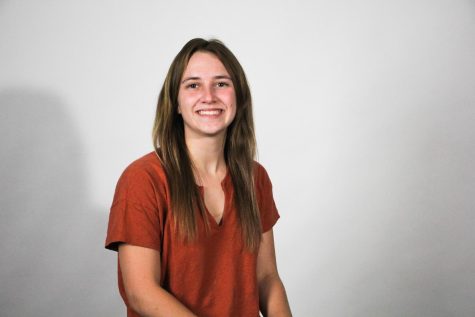 Audrey McCaffity, Section Editor
Beginning her fourth and final year on staff, Audrey McCaffity is more than excited to take on the role of Community Editor. The past four years have been...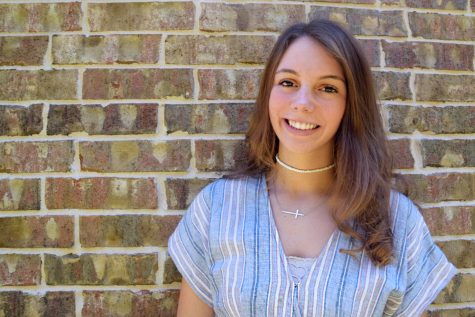 Katie Dolberry, Section Editor
Heading into her second year on staff, senior Katie Dolberry is excited to take on the role of sports editor and photographer. She would like to pursue...