Guo for the gold
Senior Will Guo takes valedictorian spot after skipping grade
Starting from a young age, Will Guo's interest in academics began to form eventually leading him to skip a grade and secured the top spot of the class.
When Guo moved from Portland, Oregon in the eighth grade, he had no idea of what he would accomplish. 
"[Graduating early] was just a choice that my parents and I made because I think that I want to go into the medical field when I grow up, and the medical field takes an additional eight years," Guo said. "I just wanted to get a head start." 
Guo decided to graduate early in his sophomore year. He attributes his success to the values that his parents taught him at a young age.
"My parents [are my biggest inspiration] because they just instilled in me values like working hard," Guo said. "My chemistry teacher Mr. Taylor and my computer science teacher Mrs. Ford have both helped me a lot."
Because Guo has skipped a grade, he is now only one school year apart from his older sister. His sister Katherine graduated last year as valedictorian of the class of 2019.
"My sister graduating as valedictorian last year did give me a lot of extra motivation because she has always been a really good role model for me," Will said, "My family is competitive but in a different way. My parents tell my sister and me to compete with ourselves and to always improve."
Though there may not be very much competition between siblings now, it was not always that way.
"There isn't any serious competition between the two of us anymore, but when I was younger there kind of was since my parents are both STEM-y as is William, while I was staunchly a humanities student," Katherine said, "Now that I've kind of grown into the maths and sciences, there isn't any competition at all on my end."
Will's family has been supportive of him throughout his time in high school. 
"I see a bright future for William, and I'm proud to call him my brother, and I really hope we can work together both as siblings but also in a professional setting," Katherine said.
Will has been able to remain motivated throughout his time in high school.
"I just want to surprise myself," Will said, "Working hard [helped me to become first in the class]. I don't think [being first in the class] has really impacted me because it's just a number."
From a young age, Will was interested in science. When he got to high school, he channeled this passion into computer science.
"When I was younger, I was interested in a lot of academic areas," Will said, "I watched a lot of educational videos on Khan Academy and YouTube around that time. I think that foundation was important."
He took AP Computer Science as a freshman and has competed in multiple computer science competitions since. At Code Wars, he and his teammates placed fourth out of the hundred teams in their freshmen year.
"The coolest thing is how good he is at the computer science contests," computer science teacher Pam Ford said. 
Will has been known to help others when they are confused or need extra explaining in class.
"I know Will as both a classmate and a teammate," senior Sabeeh Shaikh said, "He's my go-to when I need help in computer science, and playing tennis with him is always fun. The fact that he hasn't taken as many classes compared to other top students and still manages to be at the top is impressive."
Not only does Will participate in academic UIL, but he is also part of the school's tennis team. For now, he does not know where he will be attending college. 
"Three words to describe my time at Lovejoy would be rewarding, because of all the meaningful relationships I have formed with peers, teachers etc," Will said, "Overall, it has been sort of hectic skipping junior year because I have to compress junior and senior year together so I have to take tests to get credits, write college apps, take rigorous courses, etcetera."
Leave a Comment
About the Contributors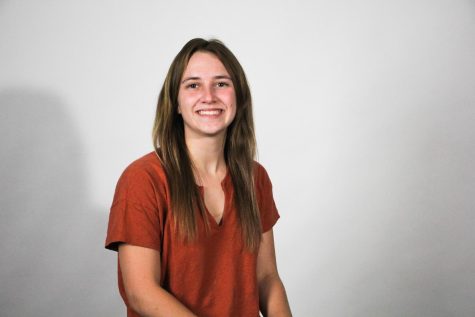 Audrey McCaffity, Section Editor
Beginning her fourth and final year on staff, Audrey McCaffity is more than excited to take on the role of Community Editor. The past four years have been...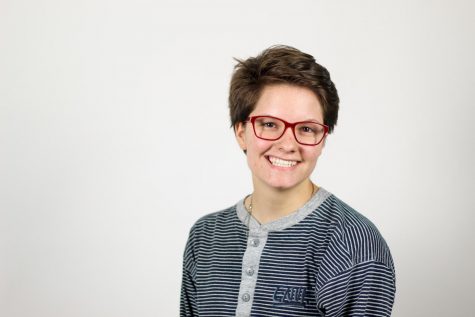 Kelsey Carroll, Section Editor
Senior Kelsey Carroll has never owned a dog or a cat, but she's the proud caretaker of two mini cacti living their life on her windowsill, and she thinks...