New coach adds to teaching ability for the wrestling team
From dawn to dusk, new assistant coach Scott Tischer works to improve and motivate the wrestling team.
"I've been wrestling since I was four years old," assistant wrestling coach Scott Tischer said. "I've wrestled all the way through high school, wrestled caligently, and then once I finished wrestling I started coaching USA wrestling."
He worked for the USA Wrestling Olympic Committee from 2009 to 2011, where he organized wrestling tournaments across the nation. After working with the Olympic committee, he became the head coach for the Wombleton wrestling program in his hometown of Wombleton, North Dakota. 
"Wrestling is the one sport where you only get what you put into it," Tischer said. "If you don't put anything into it you won't get anything in return, but if you put a lot into it you might be able to get a lot in return."
Wombleton, the town in which Tisher wrestled, was so far out that he would drive three hours one way in order to practice.
"I love wrestling," Tischer said. "It's not something I just picked up. My dad, my brother and all of my uncles wrestled, so it's a family tradition to wrestle. I really grew up to love it because if you're the best, you're going to wrestle."  
Tischer was heavily involved in wrestling throughout his life. This led him to become a coach so he could help teach others how to wrestle.  
"When I wrestled, I would be physically drained, but now when I get done with a tournament I'm physically and emotionally drained because I want every kid to win," Tischer said. "Every loss they have is a loss I have, every win they have is a win I have."
Tischer's goals for his students expand beyond the wrestling mat. 
"Not only do you want the kid to succeed in the wrestling room, but in the academic room as well," Tischer said. "You want to see them succeed and do great things with their life beyond the sport."
Tischer said he was motivated to coach wrestling because of his love for the sport. Although he initially coached in North Dakota, he was recently looking for opportunities in Texas.
"Lovejoy sort of just fell into my lap," Tischer said. "I was about two hours away from making a decision on two different schools in Dallas ISD, and then I got a phone call from Lovejoy asking me if I was interested in an interview. I said yes, and next thing after another I was in Lovejoy."
Before Tischer's arrival, head wrestling coach Mike Eaton was the only coach for more than 30 wrestlers on the high school team. Eaton said it was difficult only having one coach when there could be three different matches at a time, which spread him thin and was one of the main reasons for seeking out a new wrestling coach
"It was kind of fate I guess," Eaton said, "We looked at a lot of applicants and he came to us late in the summer. He was a very good wrestler, and we were very excited about his experience."
Tischer's first season with the team will begin on November 10, the date of the first scrimmage. One wrestler, Danial Schmitt, expects this season to be largely successful. 
"I think he will help everyone and make us a better team so we can get that state championship," Shmitt said.
Tischer is enthusiastic about his new position as assistant coach.
"The kids seemed to have a good work ethic," Tischer said "I'm looking forward to what the future holds and to being a Leopard for a long time."
Leave a Comment
About the Contributors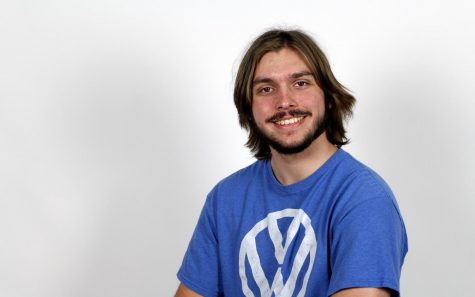 Mathias Alling, Section Editor
Junior Mathias Alling is entering his third year on The Red Ledger as a section editor. He can often be found riding his bike at six in the morning, at...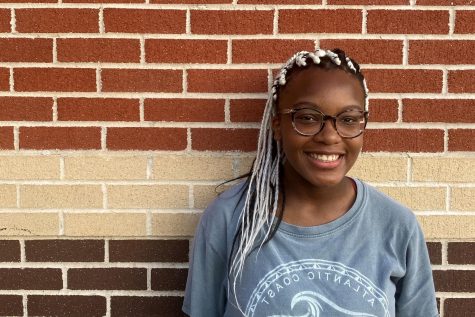 Amiya Callicutt, Photographer
Junior Amiya Callicutt is a photographer on The Red Ledger for her second year. Callicutt is a soccer playing yogi, who loves Jesus. When Callicutt isn't...