Hear to stay
10th surgery finally restores senior Luke Finn's ear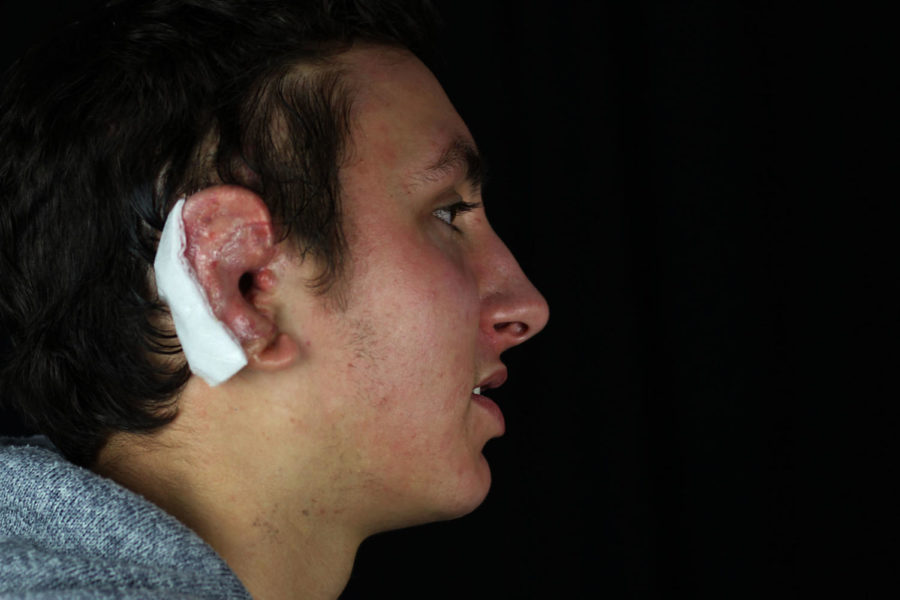 Lying in his hospital bed, senior Luke Finn heard his mother's voice.
"Hey buddy," she said in a sympathetic, now clear tone.
It was a voice he has heard thousands of times before, but never like this.
Since birth, Luke has suffered from a common condition called Aural Atresia and Microtia causing an undeveloped ear canal and deformed outer ear.
"I had chronic irritation in my right ear," Luke said. "I didn't have an ear canal, so I didn't have an eardrum or [the ability] to hear. I could never hear anybody talking on my right side."
Prior to last semester, Luke had undergone nine different surgeries in order to give him the ability to hear properly but kept facing dilemmas, ultimately delaying the process.
"The main goal of the surgery was to increase my hearing as well as create a better-looking ear," Luke said.
To carry out with his 10th surgery, he and his mother flew halfway across the country to St. Luke's Boise Medical Center in Boise, Idaho, from Oct. 23 to Nov. 27, hoping for the best treatment.
"We went to Idaho because the surgeon there is one of the best in the world if not the best," Luke said.
The surgery, which took 11 hours to perform, involved more than just his ears.
"They took cartilage from both sides of my rib cage, skin from behind my left ear, my stomach, my right hip, both of my thighs and took blood vessels from my head," Luke said.
After almost half a day under anesthesia, Luke was finally able to rid the feeling that has been bothering him his whole life. When his mother spoke to him in the hospital room, he didn't have to turn his head to hear her.
"It's almost like a really bad itch that you can't reach for a while and you finally itch it, or water is in your ear and you finally get it out," Luke said. "It's incredibly relieving."
Through the surgeries, Luke said he had to handle the healing "one small step at a time." .
"There was definitely a point in time where I was like, 'Why do I have to go through this?' But it's kind of like poker," Luke said. "You have to play with the hand you were dealt. I was motivated by knowing that there's always somebody who has something a lot worse than you."
While Finn remained calm throughout his surgeries, his mother, Gina Finn, struggled to do the same.
"I was worried how it would go and hoping it would be worth all the pain he would have to endure," Gina said. "I wanted it to improve the cosmetics of his ear, but most importantly improve his hearing."
While Luke and Gina waited in Boise, they kept in touch with rest of the family back home via daily phone calls.
"I was nervous being there by myself taking care of Luke, but I just did what the surgeon told us to do," Gina said.
Luke and his mother received support from family and friends along the way.
"I got texts from numerous friends and family offering us their prayers for Luke to heal quickly," Gina said. "The people of Boise were unbelievably kind to us while we were out there and tried to make our stay as comfortable as possible."
Luke now benefits from the operation both in his daily and athletic life.
"These operations themselves increased my pain tolerance," Finn said. "It enables me to now push myself more in the weight room as well as on the baseball field."
The process was hard on the family, as it consumed their time and attention.
"We were devastated each time we thought we were going to get to come home only to find out we had to stay longer," Gina said. "Especially when we had to miss Thanksgiving without family. But in the grand scheme of things, it was a small amount of time for hopefully a much grander purpose.
About the Writer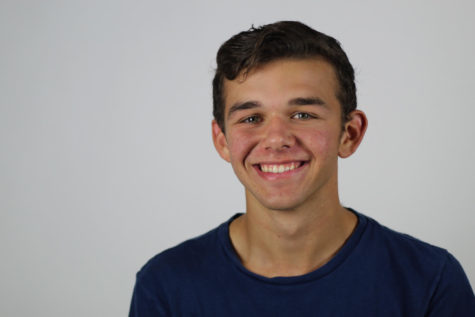 Haydn Spooner, Staff Writer
Haydn Spooner is a senior and first year staff writer for The Red Ledger. After living in and visiting several exotic places such as Argentina and Hawaii,...