A date for the dance
Sophomore asks senior to go to Homecoming with him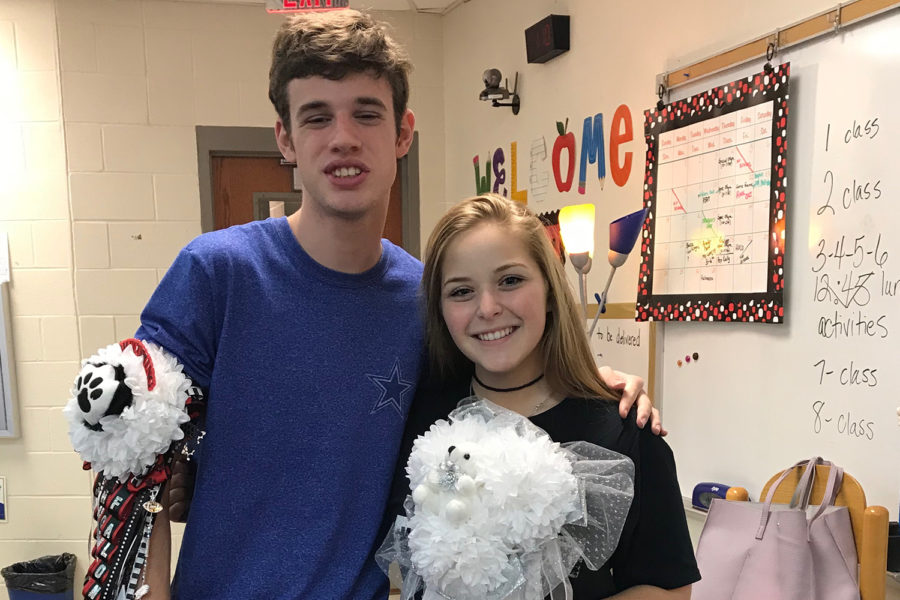 Courtesy of Jennifer Bullock and Alexis Simmons
Among the most anticipated parts of Homecoming week is Saturday's dance and the accompanying "hocoposals" that occur in the weeks leading up to the big event. One morning last week, sophomore Falon Simmons decided to make the significant gesture and ask senior Aubrie Shinedling to the dance.
Falon's sister, senior Alexis Simmons, said Falon is her best friend and any chance that he gets to be involved with school festivities is amazing.
"I know all he wants to just be a part of all of it," Alexis said. "I'm super-protective of him so it does make me a little nervous, but I know that he is growing up and if anyone deserves to go to Homecoming it's him."
Shinedling said going to Homecoming with Falon feels like it is meant to be and that he's the happiest, kindest, and the most spirited guy she's met.
"When he asked me to Homecoming I was so proud of him," Shinedling said. "I thought I was going to be happier than him but was pleased to find how excited he was too."
Shinedling describes Falon as the perfect date and said she is honored that he wants to go with her.
"I feel so happy that I'm able to go with him," Shinedling sad. "If anything I'm the lucky one, and the honored one to be able to go with such a charming young man."
About the Contributor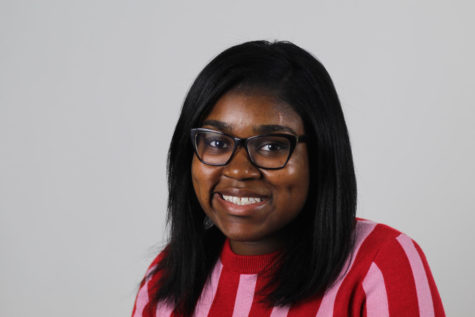 Nnenna Nchege, Staff Writer
Senior Nnenna Nchege is entering her second and final year on The Red Ledger staff. As Nnenna prepares to end her journey at Lovejoy, she is proud to spend...