Circle of Partners offers new stream of revenue
Reinhard Real Estate and Tutoring101 partner with the district
The district has introduced the new Circle of Partners program this year where a group of local businesses donate a portion of their revenue to the school district.
"The revenue will go into our general operating budget which means it will be used to support everything we do in the district from student programs to teacher salaries," Superintendent Ted Moore said.
This program is a response to state funding deficits. According to Moore, the district has lost more than $20 million since 2011. Until the state finds a solution for funding, Moore hopes to compensate for the budget loss in other ways besides cutting programs.
"In the meantime we need to increase revenue to fund everything we are currently doing," Moore said.
The Circle of Partners is expected to bring in a substantial amount of money to the school district.
"My goal for this year is to reach $500,000 in additional revenue–not including the money that is earned from our Transfers with Tuition program," Moore said.
One of the Partners is Reinhard Real Estate, owned by Jeff and Terri Reinhard, who first began donating to LISD through last spring's Puster Campout.
"[Terri and I] said we want to be the title sponsor to [the Puster Campout], and that's what we did. And then we started thinking about 'how can we continue to give back to the district?'" Jeff said.
Following the campout, Reinhard Real Estate decided to make the district an official charity of their Charity Choice Program. Through this program, Reinhard Real Estate clients have the opportunity to send a portion of their gross commission to one of six charities.
"We earn a fee as a real estate brokerage company of approximately three percent per transaction," Jeff said. "The Charity Choice Program allows us to give back 10 percent of [this] gross commission to a certain charity."
Eventually, Reinhard Real Estate was approached by Moore and the district with the opportunity to become a part of the Circle of Partners.
"We [were] certainly surprised, humbled, and honored that they gave us this accreditation," Jeff said. "We genuinely feel strongly about supporting our schools and giving our children and our staff the best tools that they can have in order to make a positive impact in our community."
The second Partner is Tutoring101 who, in addition to offering a portion of their revenue to the district, will offer their after school tutoring services to all grade levels at the high school's campus beginning in September.
"We will be tutoring Monday through Thursday, and we'll have SAT and ACT classes," said Tanya Donaghey, president and advisor of Tutoring101. "We have all the subjects covered, elementary teachers, and special ed teachers."
The Reinhards and Donaghey are also highly involved Lovejoy parents. Jeff, who is also a board member of the Foundation for Lovejoy Schools, was highly motivated to donate to the district from his perspective as a father.
"If you spent one day or one week or one year here with your student, or you volunteer on a campus and see what these teachers and this staff, and how the students respond to them, you want to do everything you can whether it's financially or with your time to maintain those levels," Jeff said.
Donaghey, who has asked to develop a partnership with the district for years, is also a Lovejoy parent with two alumni and a sixth grader.
"My decision to work with Lovejoy is partly based in the fact that my kids go there, and I'm supportive of the school district and partly based on how incredible the district is," Donaghey said.
In addition, Donaghey's role as an educator has motivated the decision to have Tutoring101 donate to the district.
"I am the director of history for charter schools all across the state of Texas," Donaghey said. "What Mr. Moore and Mr. Muizers have accomplished with the curriculum and the college prep of our children is truly impressive, and I say that as an administrator who oversees schools all over Texas. It's an excellent system, and it's a pleasure to work with the district."
Moore is looking to add more businesses to the Circle of Partners in the future.
"I expect that some companies will identify that they would see value in being a member and [having] their service marketed by the school district to our community as well as to prospective community members," Moore said. "I expect the types of companies who might have interest will be those who provide services to Lovejoy homeowners."
Leave a Comment
About the Writer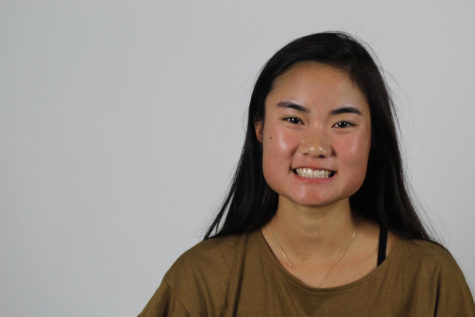 Sydney Wong, Staff Writer
Sydney Wong is a senior in her second year as a staff writer after taking a brief hiatus from newspaper between her freshman year and now. When Sydney...