Tuition kids well-adjusted to district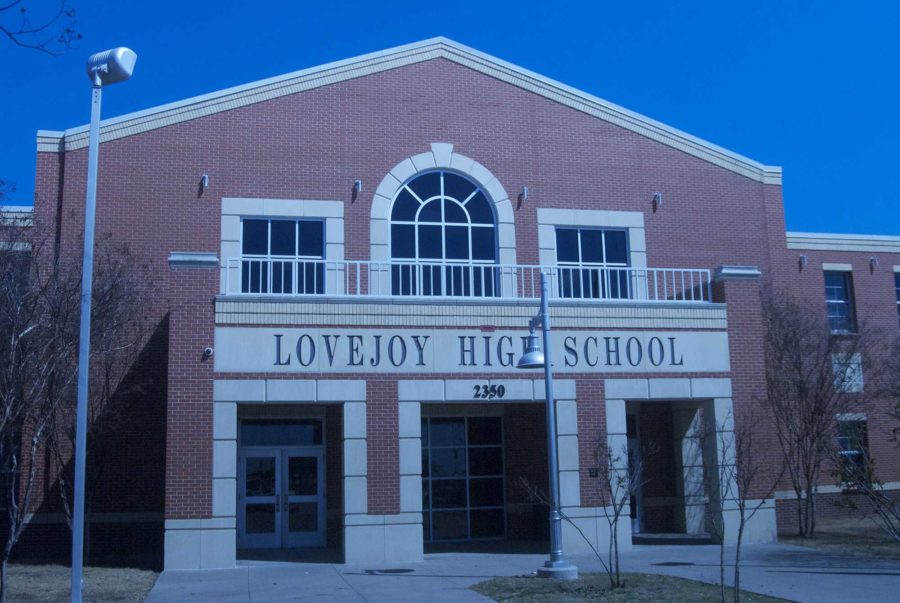 Beginning this year, students living outside the district with no connections to the school can enroll in the Lovejoy ISD school district if they pay a tuition fee.
"When we heard about the Transfer Option with tuition, we jumped at the chance," mother Teresa D'Iorio said. "I immediately contacted Lovejoy ISD and got all of the information that we needed and got [my daughter] signed up right away."
The price required for the transfer is $8,000 for grades K-6 and $10,000 for 7th-12th, but the parents of the transferred students think it's worth it.
"The price is at the top of the ladder as far as public transfer fees go," mother Tiffany Sexauer said. "But we are obviously paying it, so we think it is worth it because it is where we want to be."
Virtually all parents want their children to be in an educational environment where they feel safe and happy, and for the parents of the transferred kids, any sum of money is worth that.
"[It was expensive] yes," mother Darcy Keith said. "[But my child's] happiness is worth it!"
The transferred kids seem to be happy with the change in schools.
"I've asked [my daughter] a few times on the drive to school if she was glad that she made the change," D'Iorio said. "Each time her answer is the same… 'Yes, absolutely!'"
Though new to the district, some of the students paying tuition have readily thrown themselves into the vast amount of extracurriculars that the district offers.
"[My daughter] has been involved in almost every activity we can fit into our schedule," Sexauer said. "Lately we have put her in mini majestics dance camp and she has already cheered at the Lovejoy football game with the varsity cheerleaders."
Lovejoy ISD can be challenging when it comes to academics, but it appears the transferred kids are ready for the challenge.
"[My daughter] loves that her classes are all Pre-AP," D'Iorio said. "It makes her feel really smart and gives her that boost of confidence that she needs."
For some parents, the choice to transfer their children into the Lovejoy school system was an easy one.
"[Lovejoy] is an amazing school full of loving families that are like ours," Sexauer said. "And there are many opportunities to enjoy activities with your children. I believe that the school has a better learning environment and the best staff."
Lovejoy is still a relatively small district with an equally small student body, and many parents view this as a good thing.
"[My daughter] is very sweet, more quiet (until you get to really know her)," D'Iorio said. "Not as outgoing. We felt she would excel in a smaller environment."
While some of the students on campus take for granted the opportunities and protection that Lovejoy ISD provides its students, the parents of the newly transferred kids are more than aware of the benefits.
"We love Lovejoy," Sexauer said. "And we want to be a part of something that stands for what we stand for and believes in what we believe in. Top Curriculum, loving environment, safety and security, unity, and lastly endless opportunities. We are happy here at Lovejoy."
Click below to listen to The Red Ledger's Adrian Moger as he covers the details on school tuition with principal assistant Lynda Fleming.