Last words
Debate coach Tami Parker announces retirement after 13 years
"Hi, babies! Laptops at 45 degrees!" Speech and debate coach Tami Parker's voice rings out through the cozy room.
As per usual, the room is teeming with noise and energy. The bustle of room B103 increases before everyone attentively looks at Parker, hushed whispers rippling through the room as Parker tells her students the news.
They're speechless.
After seven years at Lovejoy, Parker will retire after the school year ends because of the impact to her health the schedule of running the debate team has had. Though the school's speech and debate team is young, it is nationally ranked 181st and has won numerous tournaments since the start of the program.
"I was happy and sad [when I found out she was retiring]," senior Sean Gassman said. "I'm sad because I won't be able to see her when I go to the debate room anytime when I come back, but I'm happy because she wanted to retire."
Before her 13 years of teaching, Parker was introduced to debate in college.
"I've always loved speech and debate," Parker said. "When I went to college, I found out about speech and debate, and I loved it. I decided that's what I wanted to teach."
Throughout her years at the school, Parker has seen students graduate and qualify for national tournaments.
"When I was hired, [the administration] told me they wanted a nationally ranked debate team, because [in] Lovejoy, whatever a kid wants, we try to provide, and we try to provide [it] at the highest level," Parker said.
When the team was created in 2011, there were only nine students. They attended tournaments via SUVs, but slowly it grew. As of now, there are over 70 members and over 40 freshmen signed up for the 2018-2019 school year.
"I'll never forget the first time we were big enough to take a bus to a tournament," Parker said. "There was no teacher happier to get on a yellow school bus to go spend the weekend at a school debating than I was."
With Parker retiring comes a new era for speech and debate coach Jake Cosio, but he is not worried about the future of the team.
"Mrs. Parker designed the program from day one to function without her," Cosio said. "She never wanted the program to work because she's here. But [her leaving is] definitely going to be felt. On a relational level and on a programmatic level, as well."
Biology teacher Theresa Dollinger said Parker has left a sizable mark on the school.
"Mrs. Parker has added so much to LHS," Dollinger said. "She always brings a smile, humor, and genuine kindness. We will definitely miss her. She has big shoes to fill because she does so much work behind the scenes. The hours she pours into her classes and extracurriculars are huge."
Several students said Parker has become a mother figure in their lives.
"[She has] helped me push through all the struggles and kept me motivated," Gassman said. "She's [my] role model. She's very loving, and that's part of the reason that I stayed [in debate]."
Parker's wisdom stayed with alumna Jordan James even after high school.
"Mrs. Parker was one of the most influential teachers I had in my time at Lovejoy," James said. "I was lucky enough to be in her class for Student Council. She taught me what it looks like to cast vision and follow through with it."
Growing the team and coaching students has impacted Parker, as well.
"Missing everybody will be the hardest [part of leaving]," Parker said. "The people here at [the school] have made this a phenomenal experience, but at the core, it's the kids. It's never about where you are, it's about who you're with. I'm leaving behind a family, and it'll grow and change as all families do. I'm not worried about [the future of the team], and that makes leaving a little easier."
Leave a Comment
About the Writer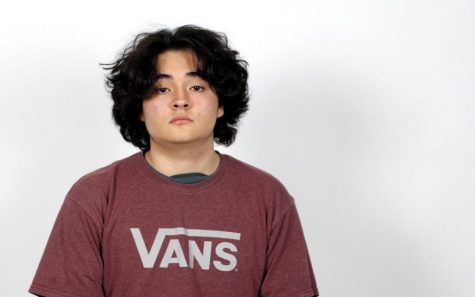 Shivani Radhakrishnan, LJP Staff, Jungle Productions, LIVE! Crew
Junior Yamato Ingram was born in Japan and moved to Texas when he was a few months old and later entered his first year in the district in fifth grade....