Curtain opens for 'Legends' pop show Thursday
Hang on for a minute...we're trying to find some more stories you might like.
Featuring "legendary" classic songs, this year's pop show will debut tonight for teachers and Thursday and Friday for students and community members. Each year, choir trades classic choral pieces for more familiar, fun pop songs. This year's theme is "Legends," which means the songs are older but more recognizable for parents in the audience.
"We're singing 'Thriller,' 'Dog Days Are Over,' (and) 'Somebody to Love,'" senior Zander Leary said. "It's all either recent or classic songs."
Other classic songs include "Come Sail Away" by Styx, "Lean on Me" by Bill Withers, "Hallelujah" by Leonard Cohen, and "Please Mr. Postman" by the Marvelettes. Varsity Treble is also doing a Beach Boys medley, which will feature all sorts of songs by the 1960s pop group.
In addition to all of this, the tradition of singing "Lonesome Road" by James Taylor is being continued. The song is dedicated to graduating seniors and choir alumni every year.
"Alumni are invited up and it sort of features the seniors because they're sitting in the front," choir director Cathy Koziatek said. "They're always crying, so that's a really special thing that they look forward to every year."
A favorite among some choir members this year is "Thriller" by Michael Jackson.
"My favorite song is 'Thriller' because the choreo is really good," sophomore Kendell Vaughn said. "Ashton Franquiz is choreographing it and she's in Majestics and she's really good."
This year in particular has been more hectic for the choir department than years' past.
"We lost a week—our UIL competition was a week later than it usually is," Koziatek said. "So normally we have three weeks and this year we have two weeks to prepare."
For the past two weeks, choir has been rehearsing everyday in class, and this week choir students have practiced every day after school.
"We have been taking Monday's after school to work choreo and work on our notes for the songs," Leary said.
Tickets can be bought online here for the showtimes at 7 p.m. Thursday and Friday night.
"The students are really excited and motivated so they're going to do well," Koziatek said.

About the Contributors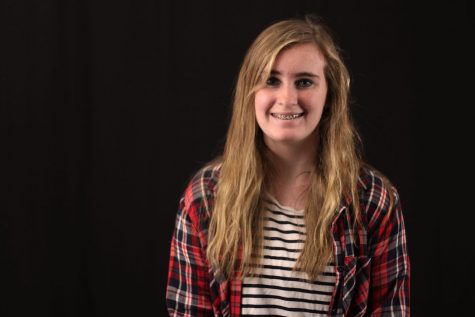 Alexis Dubree, Staff Reporter
Alexis Dubree is a 15-year-old sophomore who has always had a passion for writing. Her Google Drive is filled with page upon page of documents containing stories that might never be truly finished. She loves music, and she plays her acoustic guitar in her free time. Music has always been apart of her family, as her uncle is in a band and her brother takes guitar lessons beside her. Alexis is an avid reader, and loves books such as "Harry Potter". If she's not focusing on school or doing any of the above activities, you can often find Alexis with her family or on her computer. Along with her parents and little brother, she also has a cat, who, even if she doesn't seem like it at times, is very loving. Alexis is excited to improve her writing and see where it takes her this school year.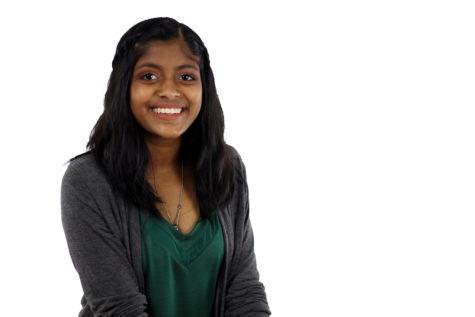 Shivani Radhakrishnan, LNN and TRL Reporter
Shivani Radhakrishnan is a sophomore on The Red Ledger and LNN staff who has a profound love of good music and "The Office." On an average day, she can be found hanging out with friends, making memories, dancing, and singing off-key. She has been in newspaper since the eighth grade, which was when she fell in love with reporting, and she loves broadcast journalism. Her love for newspaper and broadcast comes from her inquisitive nature, and that influences everything she does, whether it be asking too many questions or talking too much. She loves making new friends, her debate team, history, spending too much time watching Netflix, skateboarding, reading good books, makeup, and shopping. This year, she hopes to make good memories and improve her journalism and broadcast skills.