Cross country victorious in regional meet
As the cross country team rounded their course both the boys and girls teams placed first overall, winning the title of regional champions. The Leopards competed this past Tuesday at the annual regional championship.
"We went out, we had a plan and a goal, and we executed," junior Peyton Benson said. "Our ultimate goal was to just make it to state and win regionals, and we are pretty happy with how we ran with the windy and muddy conditions."
Both the boys and girls team placed first in the regionals.
"We raced really well and executed the game plan to near perfection," head coach Carly Littlefield said. "The girls team scored 18 points, which is about as good a score as you can get in Cross Country. Both the boys and girls won the regional title!"
For the guys, sophomore William Carlson placed second and sophomore Caden Gary placed seventh. Behind them, junior Joe Bluestein, sophomore Devin Muaina, sophomore Henry Bennion, junior Nick Yarad and junior Andrew Poulton rounded out the top 10 group for the Leopards.
"We had a good performance and won our seventh regional consecutive championship," Gary said. "Several of us didn't race to our full ability, but overall we did what we planned on doing. The second place team was closer than we would have liked, but our times throughout the season are setting us up good for state."
For the girls, six of them placed in the top 10. Headlined by second place junior Sara Morefield, third place senior Amy Morefield and fourth place freshman Camryn Benson.
"We have been training stronger than last year, and we have just been staying consistent to the plan," Benson said. "Coach has workouts and runs planned and she knows the right time to taper, so we all have trust and feel confident through her."
The boys won the regional championship for the seventh time in a row and the girls won the meet for the third consecutive time.
"I think it's cool that we have a strong program for the boys and girls team," Gary said. "It's hard to have state contending teams for boys and girls in the same year, and this year we both have a great shot. It's also great that we can keep up the streak and continue to win because it shows that our coaches are great."
Both teams qualified for state and will compete in the meet on Nov. 5.
"We are very prepared," Littlefield said. "The kids have trained extremely hard and have been put in big situations so that they are mentally and physically able to execute at the state meet."
Leave a Comment
About the Writer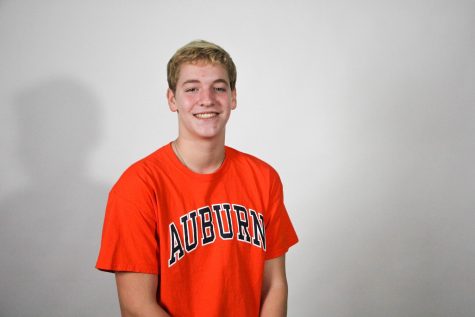 Will Doig, Section Editor
Entering his farewell year, senior Will Doig is excited about becoming a sports editor. Outside of the newsroom, you can find Doig watching any latest...