Top podcasts picks
Podcasts are great for long drives, plane rides or even listening to them anywhere with headphones in. Here are some of my top podcast suggestions.
"Even the Rich:" "Even the Rich" has short seasons with only three episodes each which makes you want more when the season ends. The episodes teach listeners about a celebrity or celebrity couple, and you find out things you never would've imagined some celebrities do. There's an episode on Harry and Meghan, Beyonce and Jay-Z and many more. We get to learn the stories of some of the greatest family legends in history.
"Dear Hank and John:" Two brothers Hank and John Green, famous for being authors and crash course teachers, decided to make a podcast together in 2015. Now, they are loved by many. Their witty personalities and welcoming lifestyles instantly puts you in a good mood. From the dad jokes to the deep secrets this podcast never fails to make me laugh. I also appreciate how educated they are. When you hear them talk, you know how much they care about everything they say and why they do what they do. They give both serious and heartfelt advice in each episode, and the 45 minutes goes by so fast every time. I highly recommend listening to this podcast in your everyday life.
"Serial:" Serial productions goes through a true crime story each season, and no podcast has ever captured the flow of storytelling quite like this one. The twists and turns of each case keep you on the edge of your seat. This podcast tells the story perfectly. We get to see the beginning, middle and end of each case, and it always makes you want to listen to more. From learning about murders to giant crime cases this podcast is always a solid choice for your daily life.
Try Guys: "The Trypod" is one of my favorites from this selection. Zach Kornfeld, Kelsey Darragh and Garrick Bernard have special guests on their show as they do a variety of things. Sometimes they tell stories from their childhood, do their partners' makeup routine or even reveal secrets to their coworkers listeners never knew. This podcast never fails to lift up my mood when I'm bored or sad. The out of pocket commentary wakes you up in a heartbeat, and it is definitely worth listening to.
These podcasts are all very unique and different in their own way, but all equally as good. The great thing about these four podcasts is one will always match your mood.
Leave a Comment
About the Contributors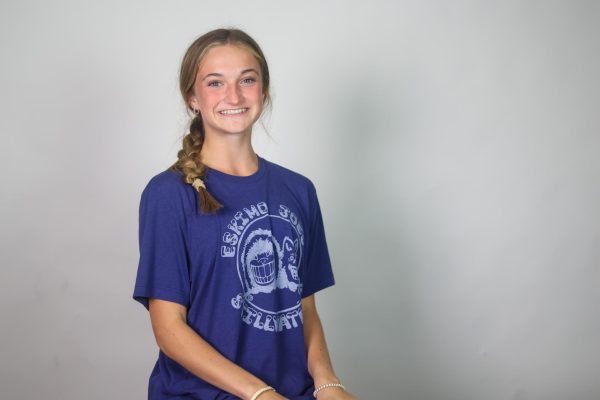 Addy McCaffity, Section Editor
Addy McCaffity is entering her second year on staff as a sophomore. This summer, McCaffity took an amazing trip to Italy with her family (the food is hard...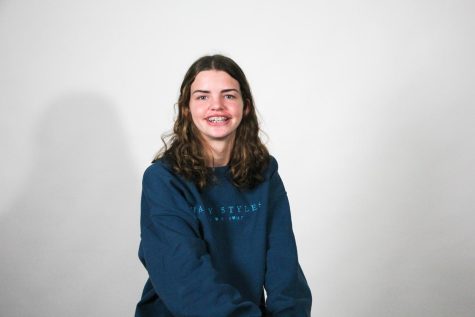 Eloise Friloux, Graphic Designer
Eloise Friloux is a freshman at the high school, and it is her first year on staff. Friloux is involved in the basketball program and enjoys spending time...