Back-to-school Beats
Now that school is officially back in session, the need for a good playlist is stronger than ever. Whether you want a soundtrack for your drive to school or heading to your next class, this Back to School playlist has got you covered.
"Better Days" by Neiked, Mae Muller and Polo G 
This upbeat track has the right amount of energy and pop to keep you going throughout the school year. With a feature from Polo G, a popular rapper, it adds a variety of different beats and melodies. 
"As It Was" by Harry Styles 
"As It Was" received praise when it topped the charts in April. If you are a fan of old Harry Styles songs or One Direction, this is a perfect introduction back into his songs. It combines the old pop beats with a newer alternative sound. 
"Follow Your Arrow" by Kacey Musgraves 
"Follow Your Arrow" by Kacey Musgraves is what I call an "oldie but a goodie." Although it's been years since Kacey Musgrave released this song, it holds up value. This pop-country hit is a great reminder to always be yourself at school. 
"I Ain't Worried" by OneRepublic 
This song was made popular by the release of "Top Gun: Maverick." To me, this song reminds me of all things good: summer, the beach…Miles Teller. If you need something to bring you back to happy memories, this is the song for you. 
"Life is a Highway" by Rascal Flatts 
Some may connect "Life is a Highway" to the iconic movie "Cars." However, this song has exceeded the original Disney Pixar Movie and has become a popular culture phenomenon. It can remind you that no matter the challenge, you should always "keep driving." 
"Dog Days are Over" by Florence and the Machines 
This song has a catchy chorus that will get stuck in your head. Florence and the Machines balances an indie beat with contemporary lyrics. Dog Days are Over… more like summer days are over, and if you want a song that you can relate to this is the song for you. 
"Brazil" by Declan Mckenna 
Brazil is a laid-back song that reached popularity on TikTok. Although this song gives off tropical vibes, the inspiration for this song comes from the corruption in the Fifa World Cup that took place in Brazil. Stream this song if you are studying or doing homework as it provides a chill soundtrack. 
"You Can Call Me Al" by Paul Simon
A throwback to the 80s, this song follows a man having a midlife crisis. Although that may sound like a dark subject matter, Paul Simon manages to make the song so upbeat and catchy it's hard not to sing along. 
"Everybody Wants to Rule the World" by Tears for Fears 
"Everybody Wants to Rule the World" is another throwback song. If you want to feel main character energy this is the song for you. The song has a stereotypical 80s beat and will remind you of movies like "The Little Geniuses," "Breakfast Club," and "Ferris Bueller's Day off."
"Cigarette Daydreams" by Cage the Elephant 
"Cigarette Daydreams" is another song that encapsulates the teenage spirit. It's a little more alternative than some other songs on this list, but it fits in well with the playlist. If you like artists like COIN and Still Woozy, Cage the Elephant fits the vibe well. 
Overall, this playlist is an upbeat, happy compilation of old and new songs. You can listen to these songs whenever you want to be put in a better mood and to lift your spirits during the school year. 
View Comments (1)
About the Contributors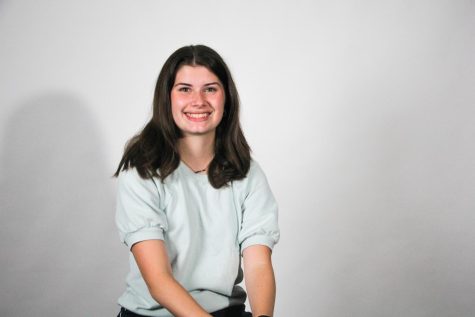 Eleanor Koehn, Section Editor
Although Eleanor Koehn is a senior, this is only her second year on staff and her first as Arts and Entertainment Editor. When she is not reviewing and/or...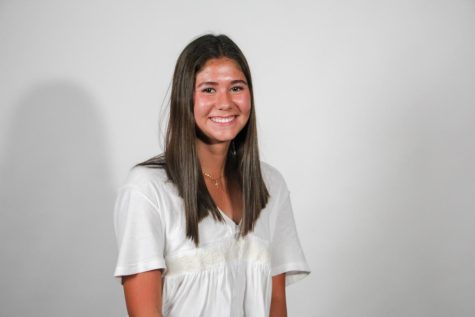 Ryann Daugherty, Graphics Editor
Beginning her fourth and final year on staff, senior Ryann Daugherty is excited about being Graphics Co-Editor. When she's not in the newsroom, Daugherty...