Review: Gilded Glamour overpromises, underperforms
The Met Gala fashion extravaganza took place this Monday with the theme "Gilded Glamour," the country's historical period of railroad tycoons, oil bosses and inequity of wealth. These attributes of the Gilded Age made fashion critics and everyday celebrity watchers excited to see what celebrities stepped out on the red carpet with, however, most of the looks were a disappointment. I have decided to review five of the most memorable ensembles from the Met Gala.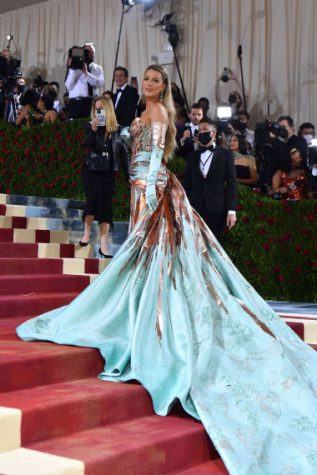 The first look is Kim Kardashian. Kim wore the iconic "Happy Birthday, Mr. President" dress worn by Marilyn Monroe herself. While Kim looked absolutely stunning in the dress, her outfit was missing one piece: being on theme. Some argue that the Met Gala isn't all about matching themes, but I disagree. Unfortunately, Marilyn Monroe's dress was created in the 1960s, almost a century away from the actual Gilded Age. 
It seems that being on theme was difficult for many celebrities this year, but Blake Lively understood the assignment. Her dress was a transformative illusion, changing from copper to an oxidized green. Her dress resembled the Statue of Liberty, with several attributions to the Gilded Age period. Overall, Blake looked gorgeous and had a dress that matched the Met Gala. 
Switching from one of the best outfits of the night, Kylie Jenner wore a white poofy wedding dress ensemble complete with a fishnet veil and a snapback hat. It was so odd. When she first stepped onto the carpet, I couldn't even believe that it was Kylie Jenner. Some remarked that the snapback is in regards to the popularization of baseball during the Gilded Age, but it is a very loose reference.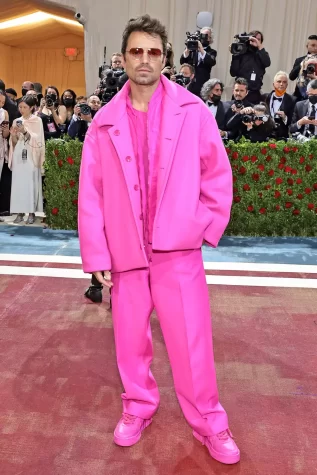 Sebastian Stan was next on my mind for not matching the theme. He wore a neon pink highlighter suit complete with rose-colored glasses. He looked like an exact replica of a sticky note or a marker, however, that was not the theme. He was arguably the furthest away from the theme a person could get. If somebody from the Gilded Age spotted Sebastian Stan in his Met Gala outfit, they would pass out on the spot. 
Last on my list is Gigi Hadid. Gigi Hadid rolled up to the Met Gala in a quite large deep red skirt and latex jumpsuit. The material reminded me of a puffer jacket that was stretched out for a long time. She also wore a corset, which was perhaps her only allusion towards Gilded age fashion at all. For someone who is a supermodel, she really missed the mark with her fashion choices. 
Many designers decide to disregard a theme to advertise and show off their new fall and winter collections. This was very evident at the Met Gala. Only a few people followed the theme, one being Blake Lively. Even if the outfits were on theme, most were lackluster, tacky and were compiled distastefully. One can only hope that next year Anna Wintour and the Vogue team remind celebrities and designers of the importance of the theme. 
Leave a Comment
About the Contributors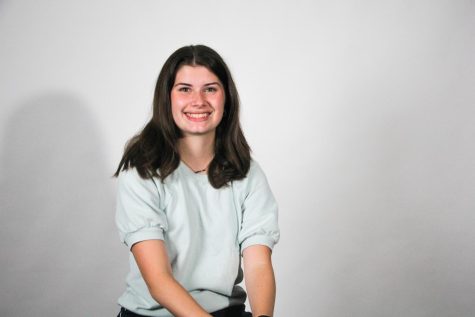 Eleanor Koehn, Section Editor
Although Eleanor Koehn is a senior, this is only her second year on staff and her first as Arts and Entertainment Editor. When she is not reviewing and/or...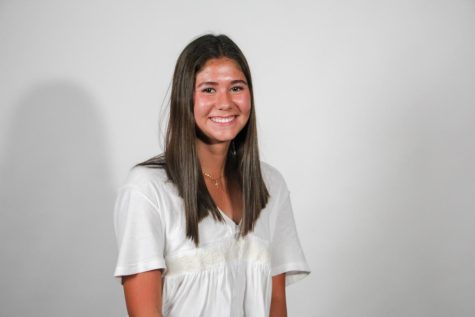 Ryann Daugherty, Graphics Editor
Beginning her fourth and final year on staff, senior Ryann Daugherty is excited about being Graphics Co-Editor. When she's not in the newsroom, Daugherty...