Leopard Look: Kendall Carll
Senior Kendall Carll was accepted into three Ivy League schools: Yale, Princeton and Harvard. Carll is also involved in lacrosse and debate.
At a Glance:
Time in Debate: Four years
Favorite Fast Food: Chipotle
Time in lacrosse: Eight years
Favorite Beverage: Diet Coke
Looking Deeper:
The Red Ledger: When did you learn you got into three Ivy League Schools?
Kendall Carll: I got into Yale in mid-December, and then I got a notification about Harvard and Princeton on March 31.
TRL: Where were you, and what were you doing when you discovered you got into these schools?
KC: When I got into Harvard and Princeton last Thursday, I was actually taking senior pictures. I had on my Yale sweatshirt because at that point, that's where I was planning on going. After I got in, I had to throw on a Harvard shirt and get some senior pictures in that. That was with my mom and my dad.
TRL: What was their reaction to you getting in?
KC: My dad had a much more subdued reaction, kind of like I did. My mom was very excited. We were in the middle of downtown McKinney, so there were a lot less screams than there were when I got into Yale at my house.
TRL: What did you do after you learnt you got into the schools?
KC: As soon as I got in, I obviously emailed, messaged [and] texted some of the people that helped me along the way: mentors, professors [and] stuff like that. I reached out to some of my interviewers along the way and started to have conversations about what makes Harvard Harvard, Yale Yale and Princeton Princeton.
TRL: What was the application like for each of the schools?
KC: They're all very similar with unique variances. They all use the Common Application. I had to interview for all three, but some of the particulars of the essays were a little bit different. Yale has a lot of short answer essays. Harvard's essay was much more open ended; I wrote mine all about food. Princeton's is like Yale's, some short answers, a lot of stuff about prints as a whole, so broadly, the same but their supplemental essays differed.
TRL: Will you continue to do debate and lacrosse if you go into one of these schools?
KC: I don't think I'll be continuing lacrosse, but I definitely will be continuing some form of debate, whether it looks like Model United Nations Student Government or parliamentary debate at any one of these schools.
TRL: What school have you decided on, or have you even decided on a school yet?
KC: Obviously, all three would be incredible opportunities, but for me, it's coming down to Harvard or Yale. I flip flop back and forth between the two about every hour right now. Obviously, a really tough decision, no place to go wrong, but I just want to take time to consider it and talk to people at both schools who have had experiences interacting with their faculty. I'm trying to learn as much as I can before May 1.
TRL: Have you been on a college visit to these schools yet?
KC: The only school that I've seen is Harvard. We went at the start of spring break, just in case, because we didn't think there'd be any more time. I will be going back to Harvard and going to see Yale for the first time in late April.
TRL: What schools are you considering, what are the advantages and disadvantages of some schools vs. others in your opinion?
KC: For what I want to study, which is government and economics, Harvard is pretty much the undisputed number one in the States and internationally. That's a big pull. Boston's obviously pretty incredible, lots of opportunities [and] lots of other colleges around. Yale was sort of my dream school at first, so I feel a little bit of loyalty towards it. I've never been a student at either, so I don't know for sure, but the general understanding I get is that student life is a little bit better at Yale and students are a little bit happier.
TRL: Do you have any closing thoughts or advice for students?
KC: It's important to deprioritize your grades and trying to take as many AP's as possible. There's this trend of sophomores trying to take four or five AP's their second year in high school, and that's just not how you get into these schools at this point. Make sure you're doing things you're passionate about, engaging extracurricular activities, building meaningful relationships with peers and teachers and taking the time to write thoughtful essays. Everyone applying to these schools will have the grades, the scores and the stats to make it all work. You'll want to stick it out. You do that by being true to yourself and being unique. Not by trying to have a slightly higher GPA than the next person.
View Comments (2)
About the Contributors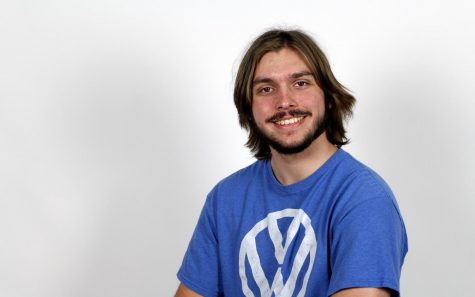 Mathias Alling, LJP Staff
Junior Mathias Alling is entering his third year on The Red Ledger as a section editor. He can often be found riding his bike at six in the morning, at...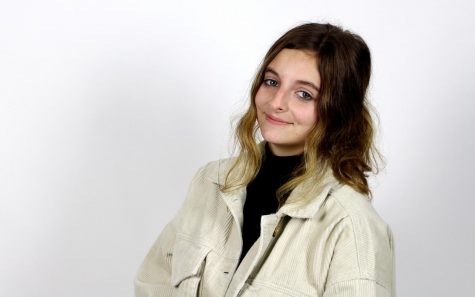 Sydney Stout, Photographer
Senior Sydney Stout is excited to return to The Red Ledger this year as a photographer. She worked for four years as a photographer. You can often find...