Basketball continues their run in playoffs
On Friday, the boys basketball team secured the win to continue their run in the playoffs. They faced the Wilson Wildcats and defeated them with a final score of 49-42, making them area champions. 
"With this being my first playoff contribution, I can say that I keep thinking that some of the moments I have won't be topped," senior guard Taiden Connor said. "But they always do the further we get into the playoffs. The experience is just amazing and exciting."
In the first quarter, the Wildcats led 9-2, but the Leopards tied the game up in the second quarter 22-22.
"We started off slow by only scoring seven points in the first quarter, but finished the first half tied at 22," junior forward Karson Templin said. "Pete made a lot of big plays in the third which put us ahead and set us up to win."
After the third quarter, the Leopards pulled ahead 36-32. 
"With us starting the game down, we came together as a unit," Connor said. "There wasn't just one person who brought us back. During halftime, we talked about how we are playing flat footed and how we need to wake up because it's a win or go home game."
Because of his performance in the game, junior Karson Templin was nominated for athlete of the week. He scored eighteen points in the game.
"It felt good to be recognized," Templin said. "I'm just grateful that I was put in a position to be nominated because of my teammates and coaches."
According to head coach Kyle Herrema, the team's success is largely due to their team chemistry.
"This is a super tight-knit group," Herrema said. "I think playing all of the summer games that we did, going to team camp, rafting retreats, etc. has really made this a team that really understands each other and cares about one another. They are a lot of fun to coach with no drama. They just come ready to work each day."
This win brought the Leopards to a .91 win percentage, and the ranking of twelfth in the region.
"The best play I remember from the game was the lob I threw to Karson Templin to signify another leopard win and that we were on to the next playoff game," Connor said. 
The team will face Frisco Memorial. The Warriors have a 31-3 record and the Leopards have a 32-4, and it will all go down today. Memorial has players who are D1 commits, and the Warriors ranked third in Texas Division 5A, and 10th in Texas.
"We watch a lot of film to see the strengths and weaknesses of our opponents and try to manipulate those strengths and weaknesses to our advantage in a game," Herrema said. "We want all our players to know the other team's personnel and make sure they are armed with the information to make plays on the court."
Leave a Comment
About the Writer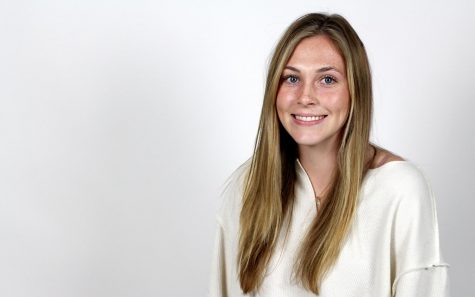 Mia Reaugh, Staff Writer
2021 is freshman Mia Reaugh's very first year in high school and TRL, and she is ready to tackle both. Reaugh loves everything about reading and writing,...