Super Bowl Sunday presents memorable game, halftime show improves
TRL's Will Doig shares his view on the game and its halftime performance
Super Bowl Sunday, a day filled with numerous, sought-after festivities. There are two types of people when it comes to watching the Super Bowl: they're either there for the actual game, or the halftime show and commercials. This past Sunday, the Rams beat the Bengals 23-20 at the 56th annual Super Bowl game. 
In the past, the halftime shows have fallen short of any success, especially compared to this years'. From Bruno Mars' 2021 performance to Jennifer Lopez's in 2020, the enthusiasm and entertainment were lacking. This year was different, and one of the best Super Bowl halftime shows I've seen. A big reason for the success of the performance was the combination of artists from Snoop Dogg to Kendrick Lamar, Eminem, Dr. Dre and 50 Cent, to name a few. First of all, any time Snoop Dogg performs, it's always a show. The transition from one performer to the next was smooth, and each artist sang their top songs, like Eminem's "Lose Yourself" and 50 cent performing his hit "In Da Club." Overall, the variety of artists is a step up from the past where only one or two artists performed the whole time, playing multiple songs that I found uninteresting.
As far as the game goes, I'm a little mixed. On one end, the game was excellent because it went down to the wire and both defenses played well. On the other hand, there wasn't much offensive firepower, and to be honest, a lack of hype in the game. The Bengals entered the game without a single Super Bowl win in history, while the Rams came in with one. I was hoping that the Bengals would come out with a win since many know them as a sorry franchise. Their young duo of Joe Burrow and Ja'Marr Chase is a lethal combination that is always entertaining, and is a duel that is poised to be a problem for opposing defenses for years to come. However, the Rams took the name of Super Bowl champions, with the dynamic duo of Matthew Stafford and Cooper Kupp along with the stellar defense headlined by Aaron Donald and Von Miller. That unit got the job done especially late in the game when Donald had a big stop on fourth and one to close the game out.
The Super Bowl is always a colossal of a game, which is why many are couch bound  as they gather to watch with the combination of superb food like pizza, wings, and nachos. The game was solid and the halftime show was one of the better ones in recent history, making this year's Super Bowl a classic in my book.
Rating: A-
Leave a Comment
About the Writer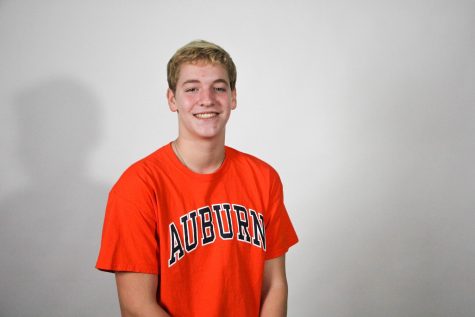 Will Doig, Section Editor
Entering his farewell year, senior Will Doig is excited about becoming a sports editor. Outside of the newsroom, you can find Doig watching any latest...