Nashville Hot Chicken: Is it Fire?
Fiery Nashville Chicken is a relatively new establishment in the Dallas Fort Worth Area. They are located at 151 W Spring Creek Pkwy Ste 509, Plano, TX 75023. The restaurant specializes in the distinct flavors and seasoning of the famous chicken from Nashville, TN.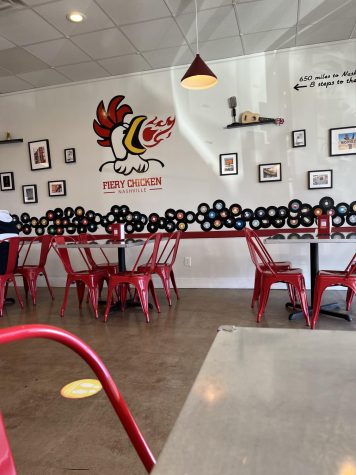 When my dad and I first entered the restaurant, most of the tables were full. Their menu was simplistic, with only eight items. Their whole menu revolves around spicy chicken, so if you are looking for a vegetarian option or a healthy alternative, Fiery Nashville Chicken is not the place to be. There was a Fiery Chicken Nashville Sandwich with coleslaw and their signature sauce. Other items on the menu include a "Log Fire" which is a bed of fries topped with spicy chicken and their "Nibble and Drizzle" sauce. They had any variation of spicy chicken you can imagine, with chicken nuggets, wings and a "Tex-ville" sandwich with spicy chicken served in between Texas toast. 
I ordered the "Fiery Mac," which is mac and cheese topped with spicy chicken and their signature sauce. My dad ordered the "Fiery Chicken Tenders," which includes three pieces of chicken rolled in the spicy level of your choice. Each meal is served with fries and a fountain drink, making the price appropriate for the quantity of food.
The spice levels you can choose from are as follows: No Spice, Just a Burn, Electrical Fire, Wildfire. Grease Fire and Super Fiery. I ordered my "Fiery Mac" with the Just a Burn flavor. My dad ordered his tenders with Grease Fire, which is the second to most spicy flavor. 
The food came out relatively fast, under a 10-minute wait. All the food is served in to-go containers which makes it easy to bring home leftovers. The food was made-to-order so we knew nothing was frozen or kept under heating lamps. One notable thing about the quality of the chicken is that it isn't rolled in the spice after it was fried. The chicken is rolled in the spice, then fried, so you don't have to worry about a mess. 
When I first tried the chicken, I was surprised at the spice level of my chicken. Even though I ordered the mildest flavor, tears were forming in my eyes at the spice. Granted, my tolerance for spice is little to none, but even my dad who can handle just about any heat agreed that it wasn't a normal "mild." The fries were also seasoned to perfection and it came with their special dipping sauce, which was surprisingly sweet and combatted the spiciness of the rest of the meal well.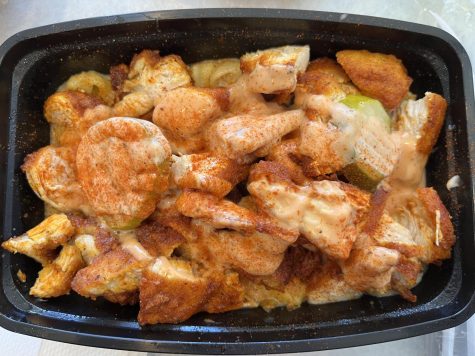 The mac and cheese was delicious, my only complaint would be the overpowering proportion of chicken to a little amount of mac and cheese. I would also caution that if you are not a spice lover, Fiery Nashville Chicken is not the place to go. Even their mildest seasoning was incredibly strong.
Overall, the restaurant served delicious chicken and sides for an affordable price. The wait was fast and the atmosphere was clean and professional. I will return to this establishment, and would even say I prefer the spicy chicken to regular wings. I will rate Fiery Nashville Chicken an 8/10. 
View Comments (1)
About the Contributor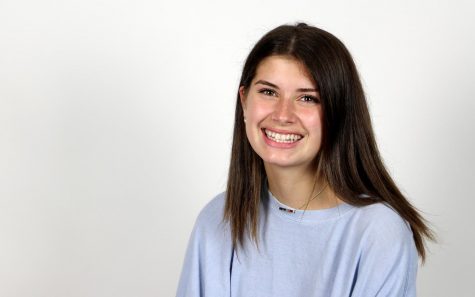 Eleanor Koehn, Staff Writer
Although Eleanor Koehn is a junior at the high school, this is her first year on The Red Ledger staff. Koehn is involved in cross country and soccer and...