Review: Let's taco-bout Valerie's Tacos
Valerie's Tacos opened in March 2021, and specializes in a fusion of Baja California flavors. Although the restaurant originally opened a few locations and taco stands in California, they have decided to conquer the DFW metroplex and have two locations: one in Princeton and one in Plano. 
When I first decided I was going to try out Valerie's, I assumed it was going to be a stereotypical Tex-Mex restaurant. However, I was surprised to read the menu and find some unconventional items. They have fries topped with melted cheese, carne asada, and guacamole. The menu has a heavy portion dedicated to fish and shrimp tacos such as the Surf & Turf Tacos. The menu is expansive in size, with something for everyone. 
Some other menu items that were obviously inspired by California flavors looked appealing. The "Diablo" soft taco features fried battered shrimp, Diablo sauce, cabbage, salsa mex, chipotle sauce, and queso fresco. The Fried Fish burrito contains Fried Mahi Mahi, cabbage, salsa mex and their signature dressing. Lastly, the menu also had a variety of chips covered with toppings.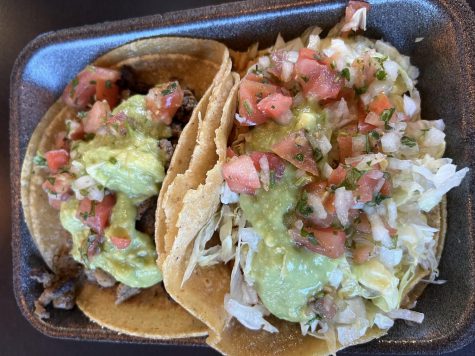 I ended up ordering the "California" Burrito, a burrito filled with Angus beef, french fries, cheddar cheese and guacamole. I went with my dad who got a fish taco and a shrimp taco. My mom got a veggie taco and a carne asada taco. The food is relatively cheap, with my burrito ringing out at $7.49. If you get a simpler item off the menu such as a chicken or beef taco, the price would be around $2.50. 
The food came out fast, under a seven minute wait. When the food arrived, I could tell it had a street taco influence. The tortillas on the tacos and the burrito seemed to be homemade and were delicious. The tacos were packed with fresh ingredients and seemed to be authentic to a fresh California meal. My burrito was huge; it was similar to a Chipotle burrito in size. The fries in my burrito made the meal for me. 
Admittedly, the burrito was salty, but if you want a guilty indulgence or a cheat meal, Valerie's Tacos is for you. I think that this spot would be perfect for a late night snack but it is delicious any time of the day. 
Another bonus was the salsa bar at Valerie's Tacos. They only had 4 salsas and I was skeptical at first because they weren't even labeled which is standard at most restaurants. We decided to try out all 4 sauces. When I tried the first one, the spice was unbelievable. All four of the salsas were overpowering with flavor and heat. If you are into spicy salsa, I recommend Valerie's.
Overall, Valerie's Tacos is a new addition to my Mexican restaurant rotation and for good reason. They serve fast, delicious food with a large selection of burritos, tacos, chips, combination plates and fries. If you are looking for something a little different than the average Tex Mex restaurant, Valerie's is the place for you. The price, experience and taste rating are a 9/10.
Leave a Comment
About the Contributor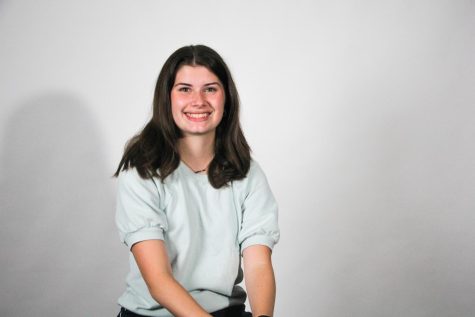 Eleanor Koehn, Section Editor
Although Eleanor Koehn is a senior, this is only her second year on staff and her first as Arts and Entertainment Editor. When she is not reviewing and/or...