Basketball continues season with 8-1 record
Basketball season is in full force as the leopards currently have nine games under their belt. With a long season ahead, the team sprints forward to the upcoming games.
"Our team has been working really hard almost everyday since summer," junior center Karson Templin said. "The coaches push us really hard in practice which has contributed to our success in the games. Also I feel like there is a lot of good energy in our locker room and the team feels like a family."
The team is fresh off their Carrollton tournament that began on Thursday that lasted into the weekend.
"The great thing about tournaments is that you get to see a variety of styles of play and have to rely on your depth because of the compacted number of games that are played," head coach Kyle Herrema said. "I was happy to see how well we adjusted to those styles and liked the depth that emerged from this tournament. I like how well we are playing as a team; the ball is really moving and the guys are sharing the basketball. It's pretty hard to guard us as we have so many options offensively."
To start off the tournament, the team played new prep school, Texas Alliance of Christain Athletes. The game lasted until the end, but the leopards fell short 48-45. senior forward Pete Peabody had 14 points and senior guard Jax Thompson had 13. Templin also ended with 13 points.
"I feel like as a team we did well. Coach drew up a great game plan and we executed it," Templin said. "We came up just a few points short, but against a team with that much talent we played really well."
The next day, they went on to defeat Creekview 79-48, where Thompson led the team with 15 points along with four assists. 
We came out a little sluggish," Herrema said. "We had a huge game against TACA the night before and faced a matchup zone for the first time in years. Unfortunately, there was a little let down in our effort and execution. However, as the game moved along we did a great job of adjusting to the defense and got some great shots. The ball movement was phenomenal at times, but defensively we could've improved by doing a better job of guarding the ball."
The leopards ended the tournament off with a 65-39 shutout against the Pinkston Vikings. Senior guard Taiden Connor had 14 points and guard Kidus Getenet and Templin both had 13 points. Sophomore forward Will Mclaughlin also added 11 points.
"We ended the tournament on a high note," junior guard Parker Patel said. "We rebounded well the whole tournament and shared the ball to create great shots instead of settling for good shots. Also, defensively the whole team is starting to come together very nicely."
The tournament brings the leopards record up to 8-1 on the season
"We have played well and the chemistry of the team feels right," Templin said. "Everyone wants to win and get better which has contributed to our success. Everyone has made contributions in some way to all of our wins and I feel like we look really good."
The team will head East to Brownsboro on Thursday to participate in yet another tournament. 
"We're excited for Brownsboro, some of the football guys are coming back so it'll be good to see them back in action," Patel said. "We've been preparing for the tournament in practice this week, and are looking to win each game we play."
Leave a Comment
About the Writer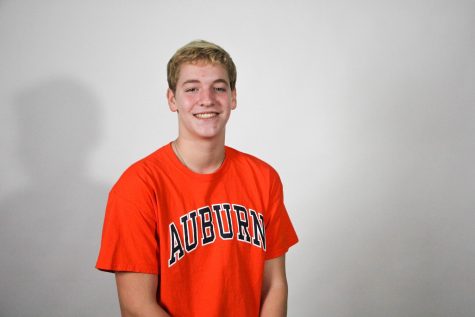 Will Doig, Section Editor
Entering his farewell year, senior Will Doig is excited about becoming a sports editor. Outside of the newsroom, you can find Doig watching any latest...