Top five "G.O.A.T" Christmas movies
Holiday movies are an essential part of festivities. They can bring happiness and joy to any occasion. However, a good movie can make or break any holiday gathering. I have compiled a list of the top five Christmas movies of all time. This can be a good starting point to refer to if you are ever in need of a holiday classic. Some of these movies are more comedy based, while others hold sentimental value. 
"Home Alone"
The fifth movie on the Greatest of All time list is "Home Alone." This movie is suitable for any audience. Both children and the older generation can laugh at the hilarious scenes of Kevin McCalister. This movie has timeless humor. No one has to understand cultural references or popular culture to understand it. Although it isn't technically classified as a Christmas movie, the underlying message of family and togetherness is perfect for the holidays. I rate this movie a 7/10.
"National Lampoon's Christmas Vacation"
Coming up in fourth place is "National Lampoon's Christmas Vacation." This movie definitely contains more explicit language than Home Alone, but some argue that that makes it even more humorous. This movie involves the Griswald family as they encounter unfortunate (but comical) accidents right before Christmas. This movie also has an overarching theme of family, and even though the misfortunes in this movie can be downright hard to watch, it still has a heartwarming message of love without judgement. I rate this move a 7.5/10 
"A Christmas Story"
In third place is "A Christmas Story." This movie also deals with the epic mistakes of the young character Ralphie Rucker. He has major hopes for the Christmas season, but encounters humorous adversity. One of the more famous phrases from this movie is "you'll shoot your eye out," and if you've never seen this movie, that phrase alludes to a lot. I give "A Christmas Story" an 8/10. 
"Die Hard"
The runner up for the "G.O.A.T" Christmas movie is "Die Hard." Some may say that "Die Hard," shouldn't be classified as a Christmas movie at all. A movie involving German terrorists and two policemen doesn't sound as festive as other movies mentioned on this list. But the movie takes place during a Christmas party, and Christmas is the major setting and background of this film. This movie is a classic for a reason, the action-packed plot keeps you on your seat for the entirety of the film. I give this rating a 9/10. 
"Elf"
In first place, the greatest Christmas movie of all time is "Elf." "Elf" is humorous, whimsical, magical and heartwarming. It has the properties of Santa Claus mixed in with adult humor, perfect for any age. Where some other movies may fall short in the overall meaning of Christmas, "Elf" does not. "The best way to spread Christmas cheer is singing loud for all to hear." It encourages people to stop taking Christmas so seriously, and rejoice in the joyful moments. I give this movie a 10/10 
All these movies are relatively different, but hold fundamental holiday values of togetherness. Each movie on this list is a cinematic masterpiece that explores what makes Christmas what it is. If you haven't watched a movie on this list, I recommend you do because a good movie can make the holiday season that much more enjoyable. 
Leave a Comment
About the Contributors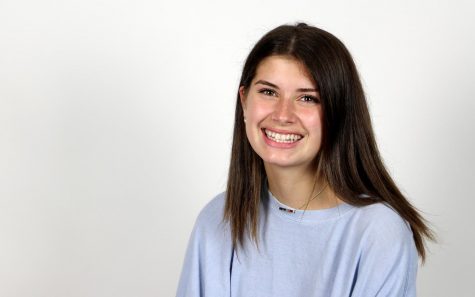 Eleanor Koehn, Staff Writer
Although Eleanor Koehn is a junior at the high school, this is her first year on The Red Ledger staff. Koehn is involved in cross country and soccer and...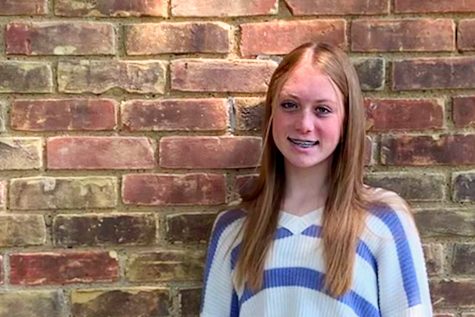 Jordan Ruppert, Graphic Designer
This is sophomore Jordan Ruppert's second year on staff doing graphics for The Red Ledger. Jordan was in photography in middle school and enjoys being...