Monthly melodies: December
In the final month before holiday music takes over, many artists released new and unique music. Adele, Post Malone, The Weeknd, Silk Sonic, and Summer Walker all released songs or albums featured in this edition of monthly melodies.
"30" album by Adele:
Adele's fourth studio album, "30," was fully released on Nov. 19 and is already the highest selling album of 2021. Adele started working on the album in 2018, and it has a track of 12 songs. It comprises pop, jazz and soul ballads to tell the story of her life in the past five years. Adele has struggled with divorce, challenges of motherhood and the scrutiny of fame, acceptance and hope. This album was deep and every song had a powerful meaning behind it. I was very excited for this new release as Adele is my favorite artist. I had no doubt that this album would be amazing, but I was very disappointed when I first listened to it. Music critics are claiming 30 is Adele's best album yet, but I strongly disagree. Compared to her album, 25, which contains songs "Hello", "Water Under the Bridge" and "Love in the Dark" (my personal favorite), 30 is nothing compared to it. The lead single "Easy on Me", which is No.1 on the charts, is the only song that truly encapsulates her singing ability. I believe Adele is one of the most talented artists, and this album did not exhibit it. The singing is average and the music is slow and a little boring. However, the words in the songs are personal and people can relate to the hardships she is overcoming. Overall, I believe Adele is much more talented, but I also understand that she is sharing an important part of her life through these songs.
"One Right Now" by Post Malone and The Weeknd: 
Post Malone and The Weeknd released their new single "One Right Now" on Nov. 5. It is the highest ranking debut and has the most gains in performance this week. The song is the first time the two artists have collaborated on a project together and it is currently No. 6 on the Billboard Hot 100 Charts. Lately I've been disappointed in The Weeknd's songs, but he redeemed himself with this one, and it's definitely because of Post Malone. Post Malone adds authenticity to any song because of his unique voice. Although their styles are different, they harmonized well together. Post Malone has a rough voice while The Weeknd has a soft voice. The combination was perfect and resulted in a great song. 
"Smokin out the Window" by Silk Sonic:
"Smokin out the Window" by Silk Sonic is currently No. 8 on the charts after being released on Nov. 5. Silk Sonic is a new, American R&B superduo combo composed of singer Bruno Mars and rapper Anderson .Paak. Mars and .Paak met on tour in early 2017 and became friends. They had no intent of creating songs, but in March 2021, the duo released their debut single, "Leave the Door Open." Their debut album, An Evening with Silk Sonic, released in November 2021. In one word, "Smokin out the Window" is classic. Bruno Mars has a specific type of music, and this song is no different. It combines a mixture of reggae and pop to create a very upbeat song. I'm not familiar with Anderson .Paak, but his voice paired well with Mars. Overall, it is a good song and the artists hit some impressive notes, but it lacks originality. I'm excited to see what Silk Sonic has planned for the future, and I hope they'll be able to create their own sound together, instead of being overshadowed by Mars' voice.
"Still Over It" album by Summer Walker:
Summer Walker's second studio album, Still Over It, was released Nov. 5 and debuted as No. 1 on the Billboard Hot 100. The album broke the record for most album streams in a single day for a female artist and she is tied with Taylor Swift as the only two female artists that have held 18 songs concurrently on the Billboard 100. The album features well known artists including Cardi B, SZA and Pharrel Williams. I'm not as familiar with Summer Walker, but she has a great voice. However, her songs are very similar and it's difficult to find a difference between them. I feel like her songs are "background" type music. There is no real meaning and it's easy to get lost between the words. I think Summer Walker has great potential and could be a great singer, she just isn't using her voice to the fullest. 
Leave a Comment
About the Writer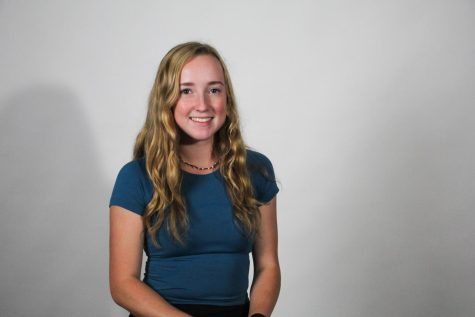 Campbell Lester, Section Editor
Campbell Lester is back and ready for her second year on staff, especially now as News Editor. After making it successfully through her first year in high...