Band places ninth at area
The band competed at a UIL competition on Oct. 16 and received straight 1s. The band advanced to the area competition on Oct. 23 and placed ninth out of the 22 bands competing.
"We had a lot of good vibes going into [the UIL competition]," color guard member Joeley Hedgcoxe said. "We had high spirits going into it. We've been working really hard this season."
During football and competition season, the band practices Monday through Thursday morning from 7 a.m. to 8:15 a.m. They also prepared during the summer with two weeks of summer band, which consisted of one week of 7 a.m. to 3 p.m. practices and another week of 6 p.m. to 9 p.m. practices. 
"At UIL, we got straight ones," band member Anna Staab said. "Now we're on to area. Our directors have said our area is one of the toughest in the state. I'm feeling pretty good about this year, but it all comes down to the judges."
The conditions on the day Area was held were windy. When performing in those conditions, the sounds created by bands can be drastically changed. This causes the judges to perceive a different performance than bands actually do.
"We had an incredible run considering all of the circumstances," drum major Addy Wimbish said. "It was a super windy day, which always kind of changes the dynamic of the show. It was not the goal to finish ninth, and I think a lot of people will tell you that they're disappointed. But it's just the judges' opinion in the end, and it doesn't necessarily reflect the level at which we performed."
The band's goal was to make it to the state competition. They were judged on music, visualization, marching style, colorguard, and overall general show. In order to advance, they needed to place in the top four bands of Area. Since the band placed ninth, they did not advance to state.
"We ended the season as the best band that Lovejoy has ever had," Wimbish said. "That's the directors' goal every year is to be a better band than the year before. For the senior class, we're leaving the band better than we found it, and it will continue to be the same way from here on out."
Although the competition season is completed, the band will still perform at the final football games of the season. 
"Band is such a great environment, and the people are amazing," Anna Staab said. "It's just so amazing to see how things have progressed since [summer band] in July. I'm proud of our band no matter what. We gave it our all."
Leave a Comment
About the Writer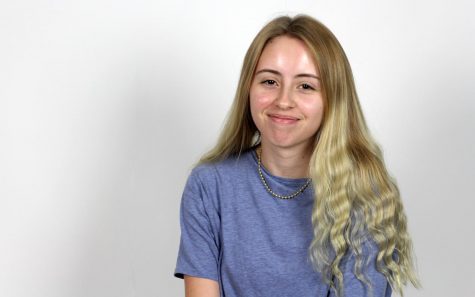 Ashlan Morgan, Staff Writer
Senior Ashlan Morgan is entering her final year of high school as a first year staff writer on The Red Ledger. Outside of school, Morgan keeps her Enneagram...