Featured Athlete: Maria Faoro
Pre Game:
Pre-swim meal: Fruit and Granola Bars
Favorite movie: "Cars"
Favorite song: "Rocket Man" by Elton John
Dream car: Red Jeep Compass
Post Game:
The Red Ledger: How did it feel when you broke the meet record?
Maria Faora: I felt really proud and accomplished. I know so many amazing divers who have competed at this meet, and to beat the record made me feel good about how this season is going to be.
TRL: What got you into Diving?
MF: I had been in gymnastics for quite a while and I started to disconnect from it. My sister, Ana Laura who also dove for Lovejoy, had been diving for a while already. I kind of followed in her footsteps and ended up really liking diving. 
TRL: Who are your biggest motivations in your life?
MF: My teammates and parents [are my biggest motivation]. They always support me no matter what and push me to be the best I can. 
TRL: What are your plans after you leave high school? Why?
MF: My goals after high school are to end up getting into a good D1 school for diving. I really want to keep doing it all through college and maybe one day go professionally.
TRL: What do you like most about diving competitively?
MF: My favorite part is the atmosphere at meets. I love getting to meet new divers from all over the country and being able to connect with them.
TRL: How do you feel the team will continue to perform throughout the season?
MF: I think we are going to have an awesome season this year. Our swim and dive team has a really great bond and we always encourage and cheer as loud as we can for each other. 
TRL: What do you do to ensure you compete at a high level each meet? 
MF: I always make sure that I feel confident about my dives. During practices I focus more on the troubled dives and fix small details to ensure that I can get the most points I can get. When I'm competing, I go over my dives mentally, model each dive, listen to music and stay warm before my turn.
Leave a Comment
About the Writer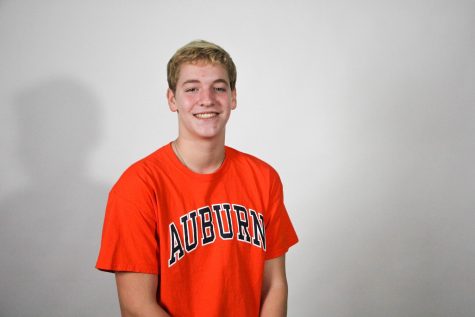 Will Doig, Section Editor
Entering his farewell year, senior Will Doig is excited about becoming a sports editor. Outside of the newsroom, you can find Doig watching any latest...